How to install signature in Thunderbird?
How to install signature in Thunderbird?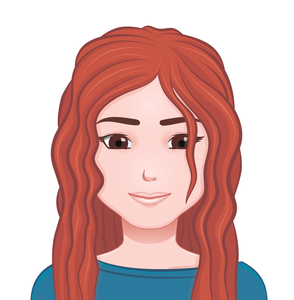 By Iren
updated 11 months ago
Note: Make sure you are using either Google Chrome or Firefox during the installation process.

Create your email signature on MYSIGNATURE.io and follow these simple steps to install it in Thunderbird:
Step 1.
After you finish creating your email signature, click Save signature button under the signature preview.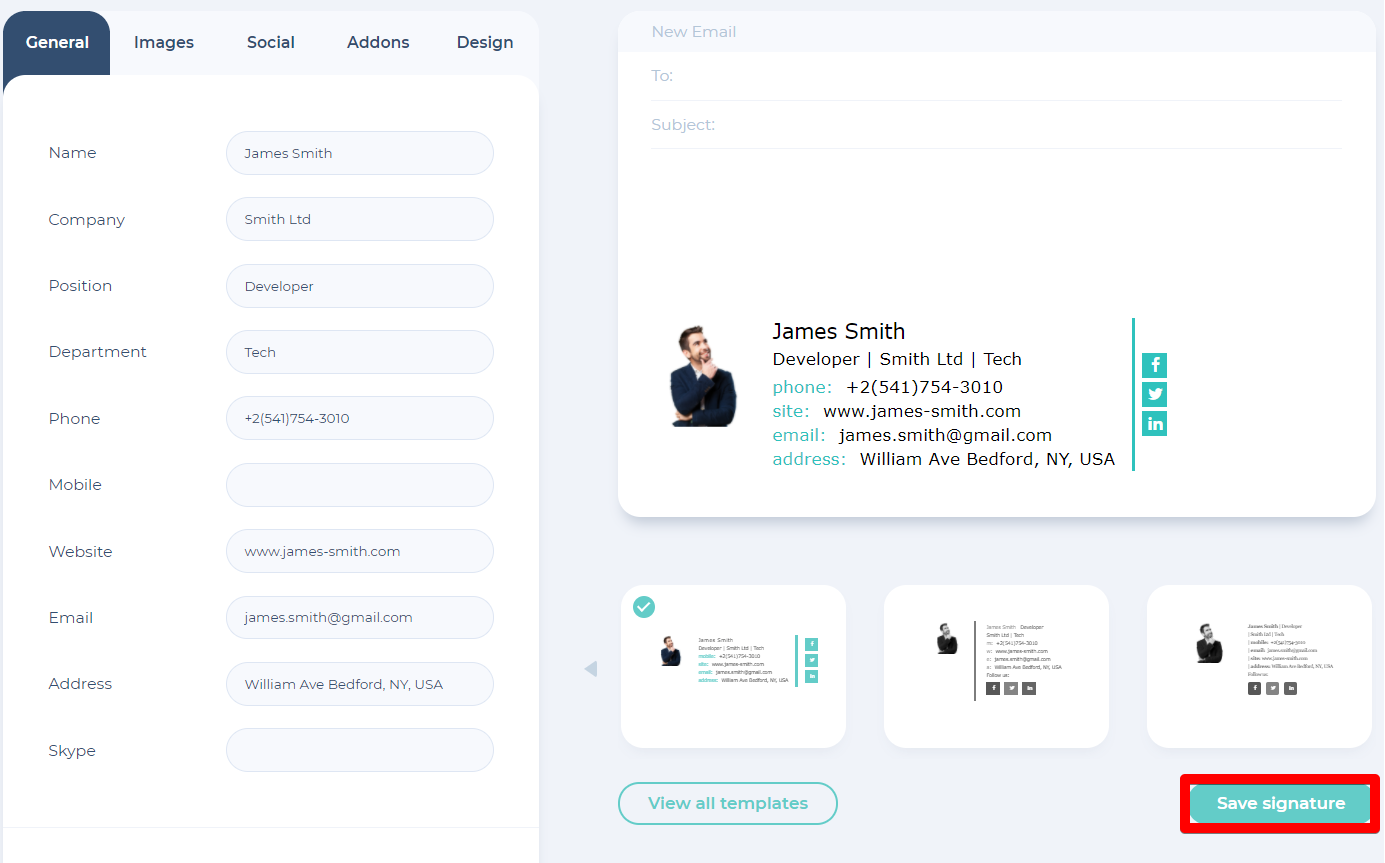 Or, if you have saved your signature priorly, hover over your signature on the dashboard and click Preview and install icon.


Step 2.
Next, go to the Source code section.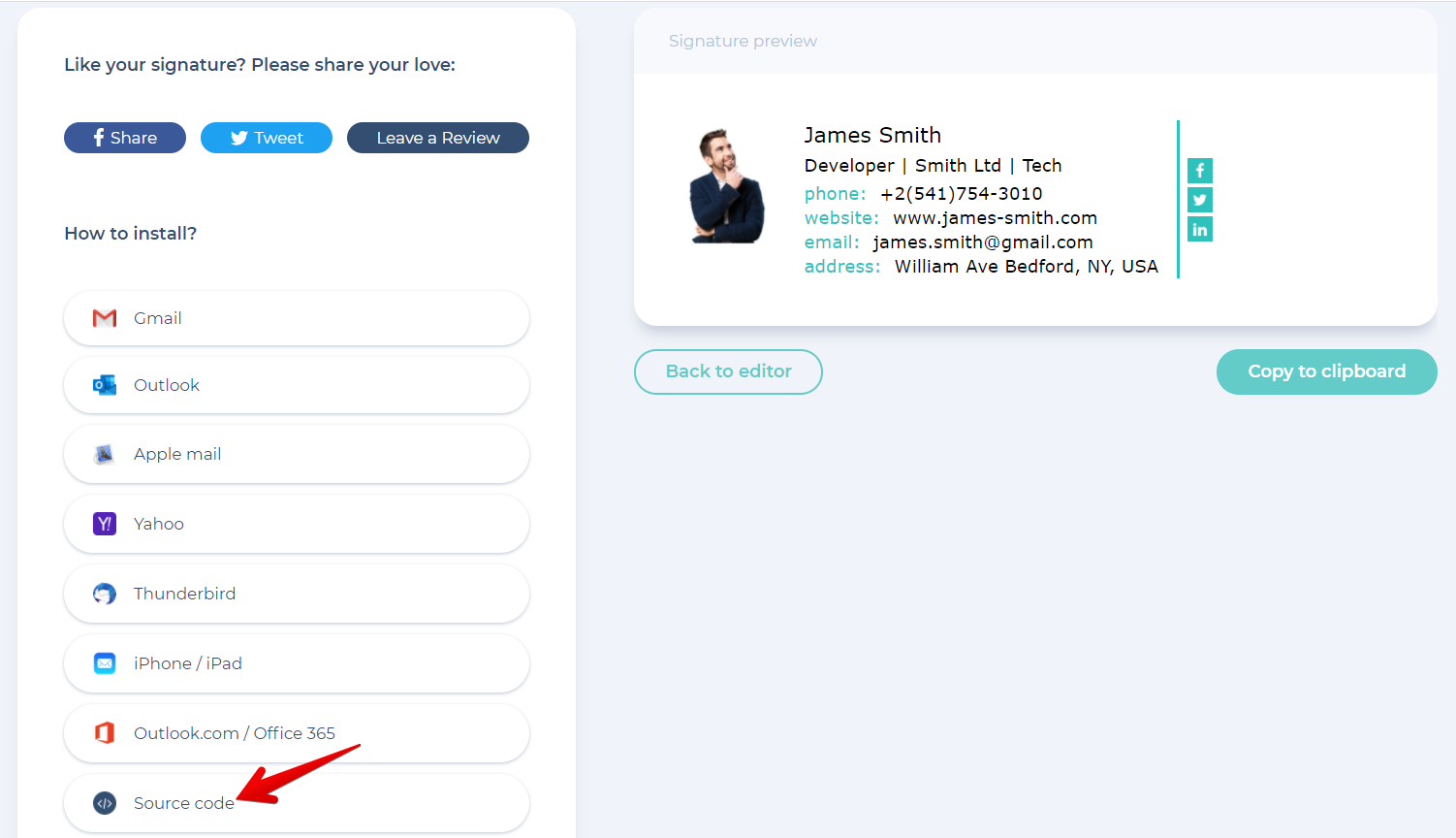 Step 3.
Copy the source code of the HTML signature by selecting all the body of the code.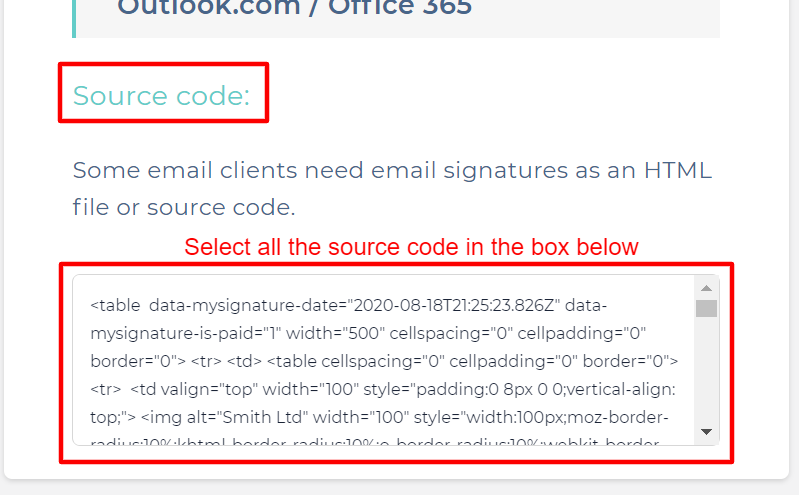 Step 4.
Then open Mozilla Thunderbird.
Step 5.
Click on your email account name, e.g., [email protected], and then on View settings for this account option under the Account section.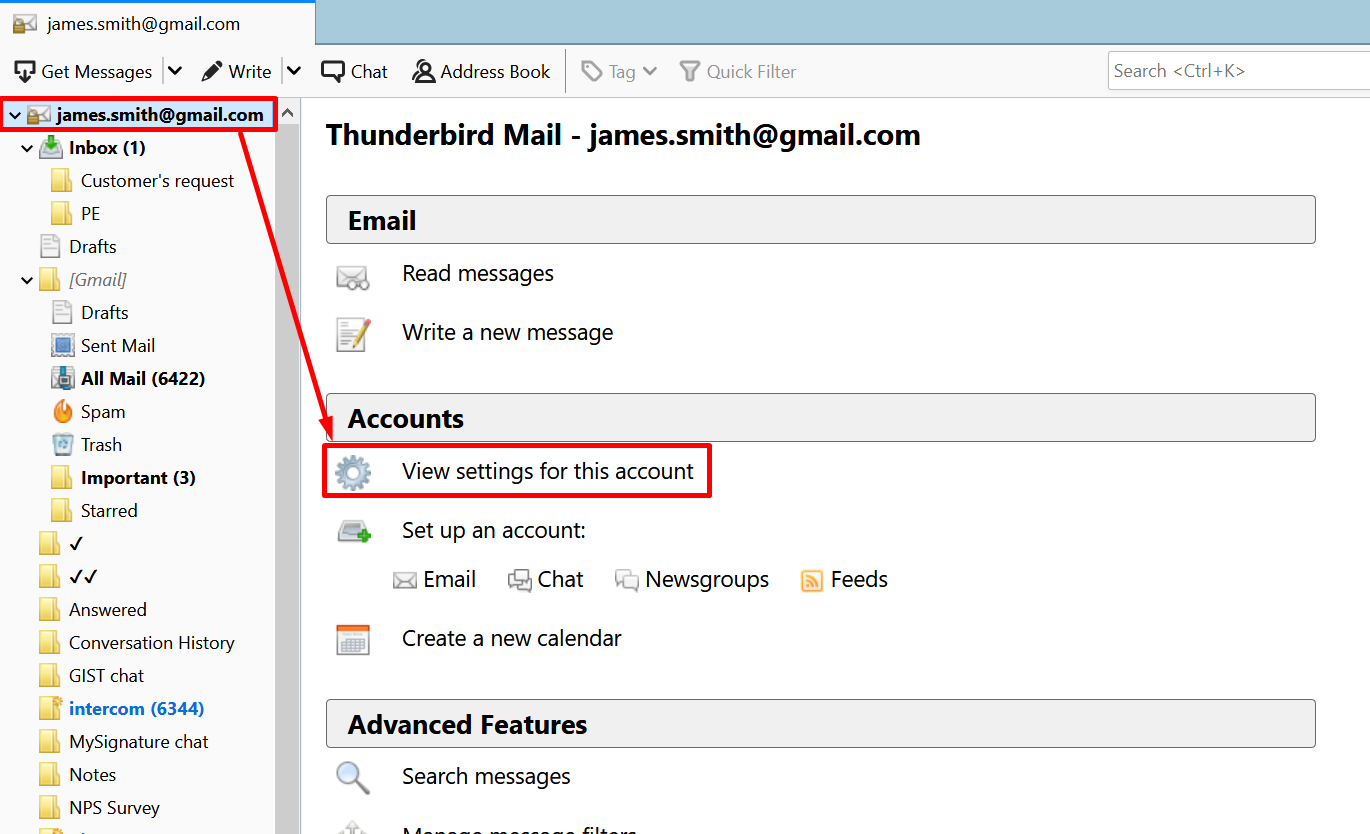 Step 6.
In the Account settings window, go to the Signature text section.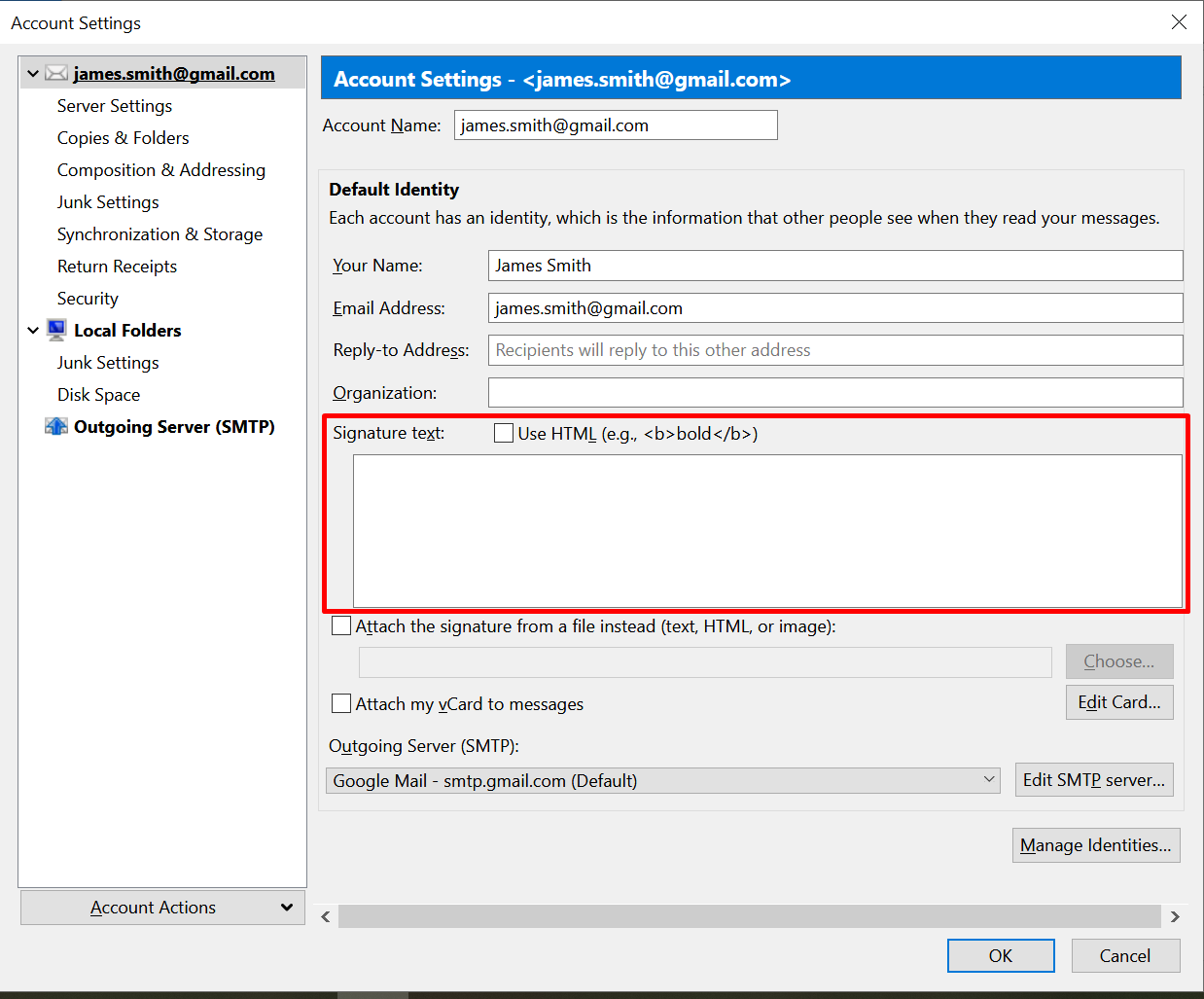 Step 7.
To use HTML code, you need to check the Use HTML box.

Step 8.
Now you can paste your copied source code to the Signature text.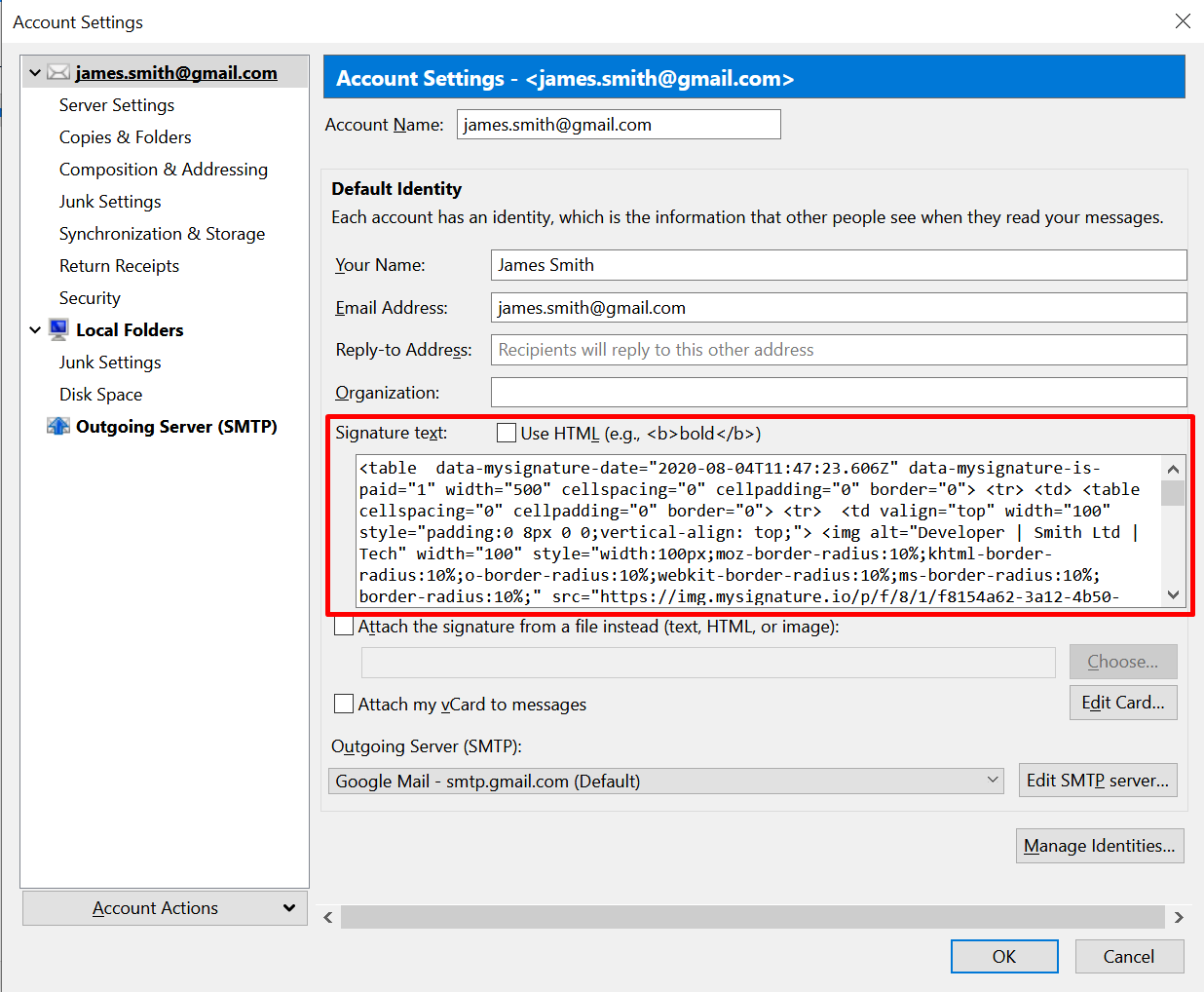 Step 9.
Click OK.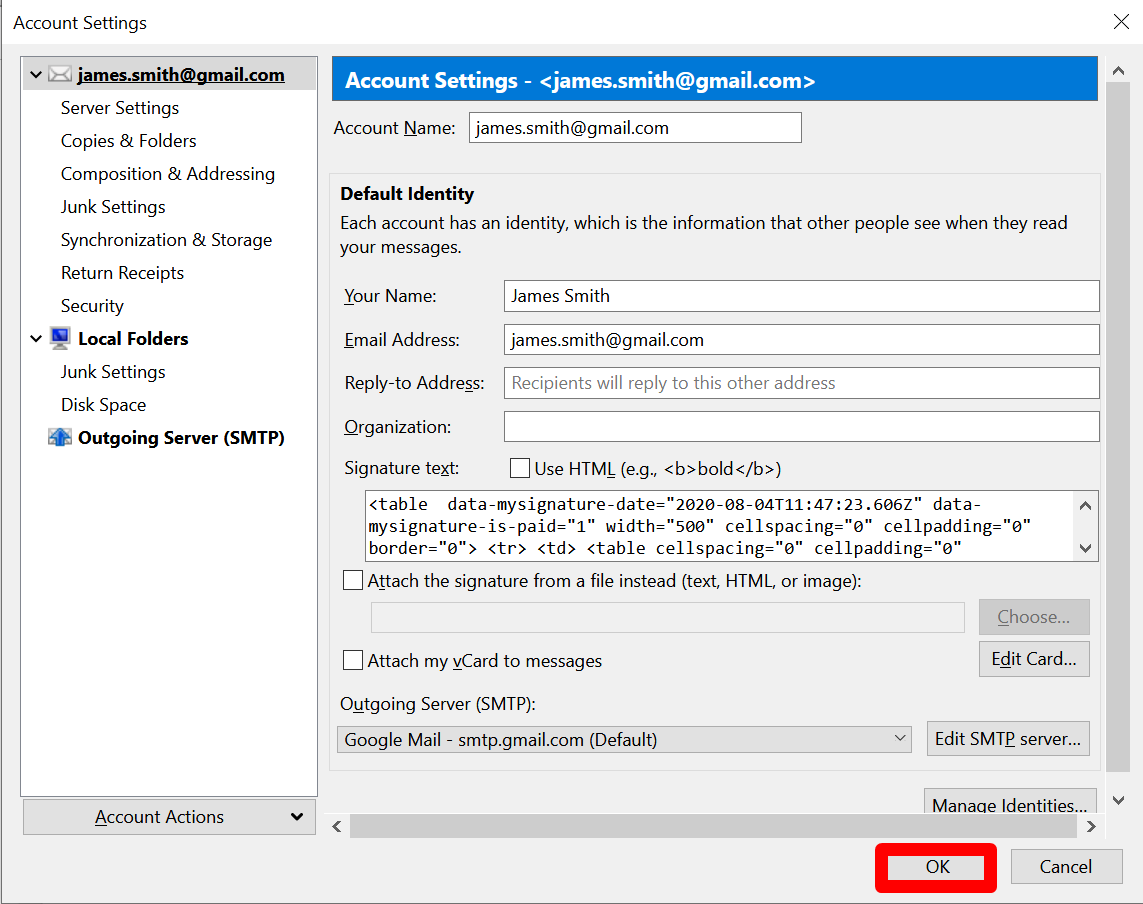 Step 10.
Now, go to the main view of Thunderbird and click Write to create a new email message.

Viola! Now, every new email, reply, or forward message you compose will have your Gmail email signature.
Did this answer your question?