FAQ
FAQ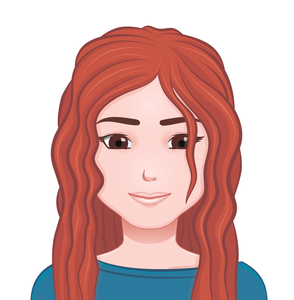 By Iren
updated 2 months ago
1. How to redeem my code?
To redeem your promotion code, you first need to register a MySignature account. If you already have one, log in! Then follow this step-by-step guide on how to redeem your activation code or watch this video guide.
2. What if my code doesn't work?
Sorry that you're having trouble applying a code to your order.
If your promo code won't apply or you get an error message, check whether the following applies to you:
You've already used the code. Our promo codes can only be used once, so if you've ever used the code in the past, then it won't work again.


The code has been entered incorrectly, or it is too short (less than 32 characters). Whoops! The codes are case sensitive, so come it precisely as it is written and try again.

The code has expired. Check the code's expiry date, as some of them run for a limited time or expire after a set period.
If you have checked all of the above and are still having issues with the code, we will need to see a screenshot of your code purchase that shows the promo code. Please contact us via live chat or to info@mysignature.io to report the website issue, and attach the screenshot to your inquiry.
3. Can I activate more than 1 code to my account?
No, you cannot. You can activate only 1 code or reactivate your existing code with a smaller plan to code with a larger plan (for example, if you have code with 3 signatures plan, you can replace it with code for 10 signatures plan so as a result, you will have 10 signatures plan activated).
4. How to upgrade to the higher signature Plan?
Yes, you can upgrade your lifetime plan. Please contact us via live chat or send a request to our email info@mysignature.io and we will help you with an upgrade.
5. Can I activate code to my existing subscription Plan?
Unfortunately, if you already have a subscription, you cannot activate the promotion code to the existing subscription plan. The promotion code can only be entered into a newly created account.
6. What will be included in my Lifetime Plan?
You will get all PRO features available in MySignature service for signatures creation and management.
7. Can I have different email signatures for 1 employee?
Yes, you can! Please make sure you have activated enough signatures for each employee.
8. Can I get a refund?
MYSIGNATURE.io abides by the refund policies of the StackSocial. More information about a refund you can find on the StackSocial Returns page. Or, go here to submit a refund request to them.
9. Can the unredeemed licenses be returned to the store?
Unredeemed licenses can be returned for store credit within 30 days of purchase. Once your license is redeemed, all sales are final. If you have more questions about a refund, please go to the StackSocial Returns page.

Did this answer your question?