How to add a disclaimer?
How to add a disclaimer?

By My Signature
updated about 1 year ago
Need to add a disclaimer to your signature? Follow the steps:
Step 1.
Find the Addons tab on the left side of the editor.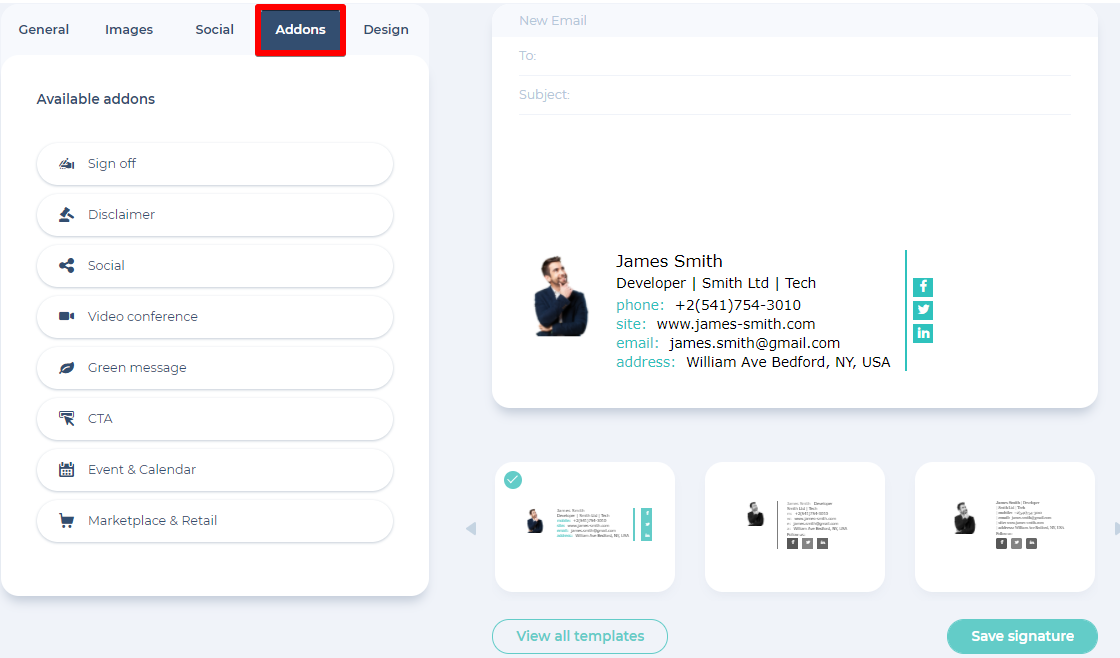 Step 2.
Click the Disclaimer addon.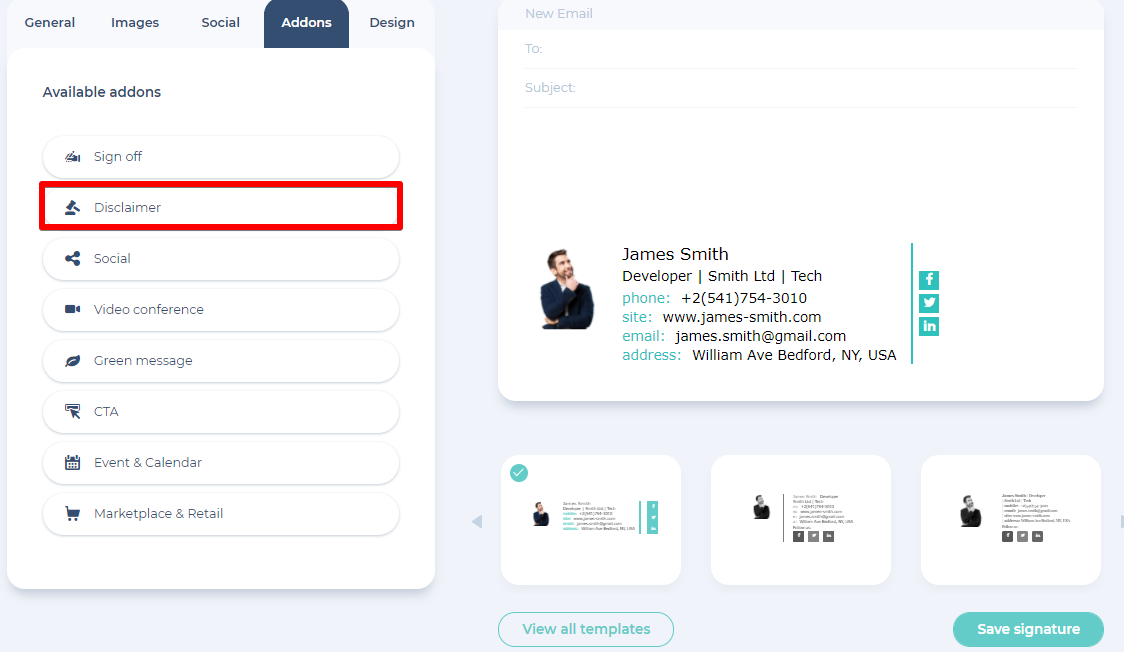 Step 3.
Choose a type of disclaimer from a drop-down list.
There are 2 standard disclaimers: Confidentiality and Environmental. Also, you can add your custom disclaimer.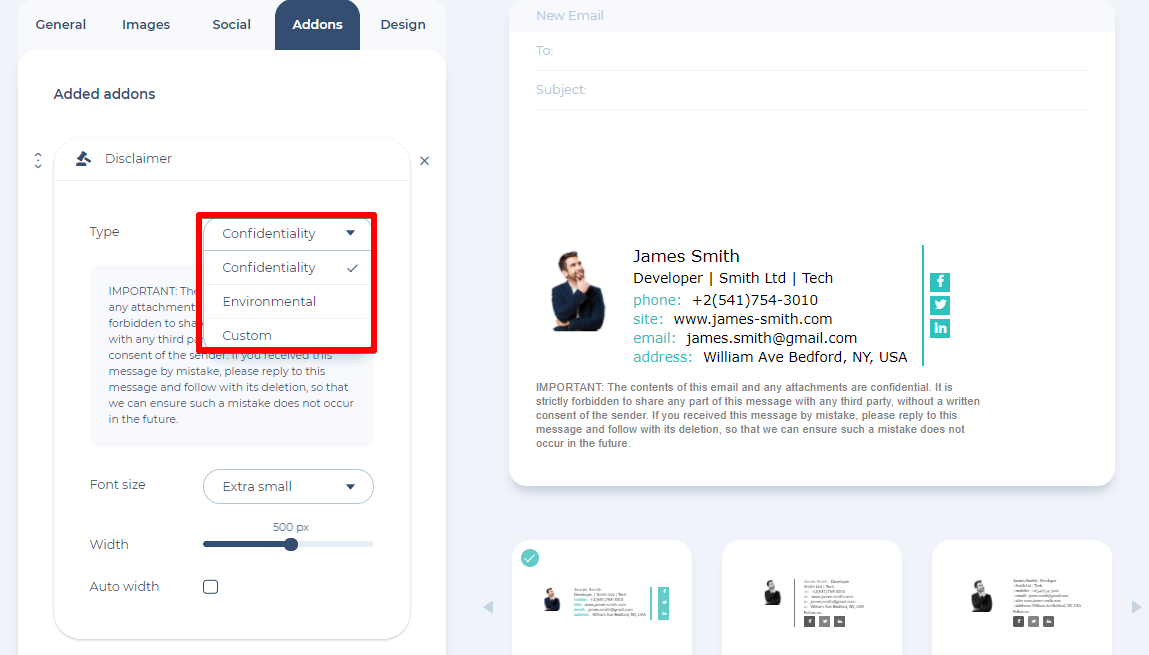 Step 4.
Change a font size from the drop-down list.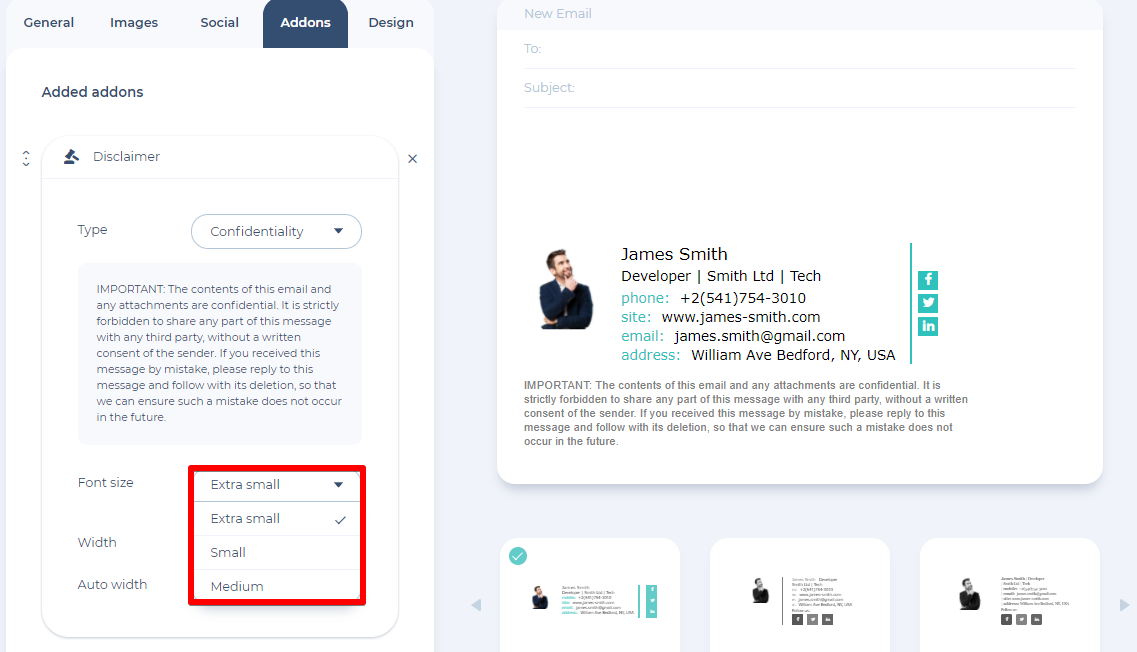 Step 5.
To adjust the width, move the slider left or right.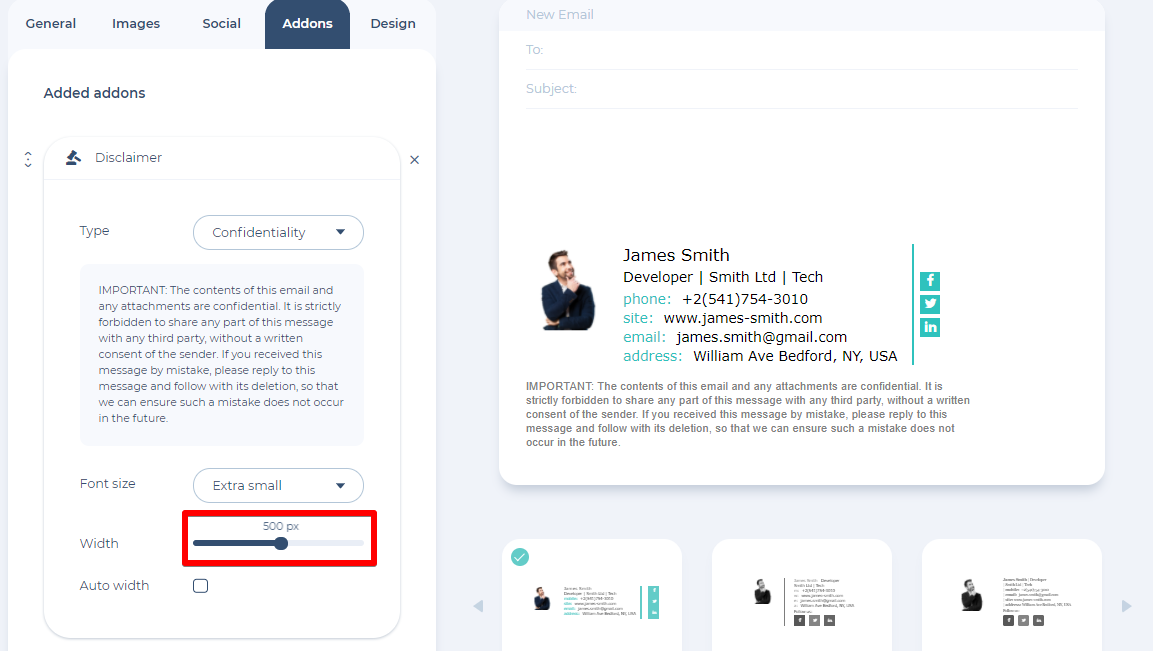 Step 6.
Save the changes by clicking Save signature.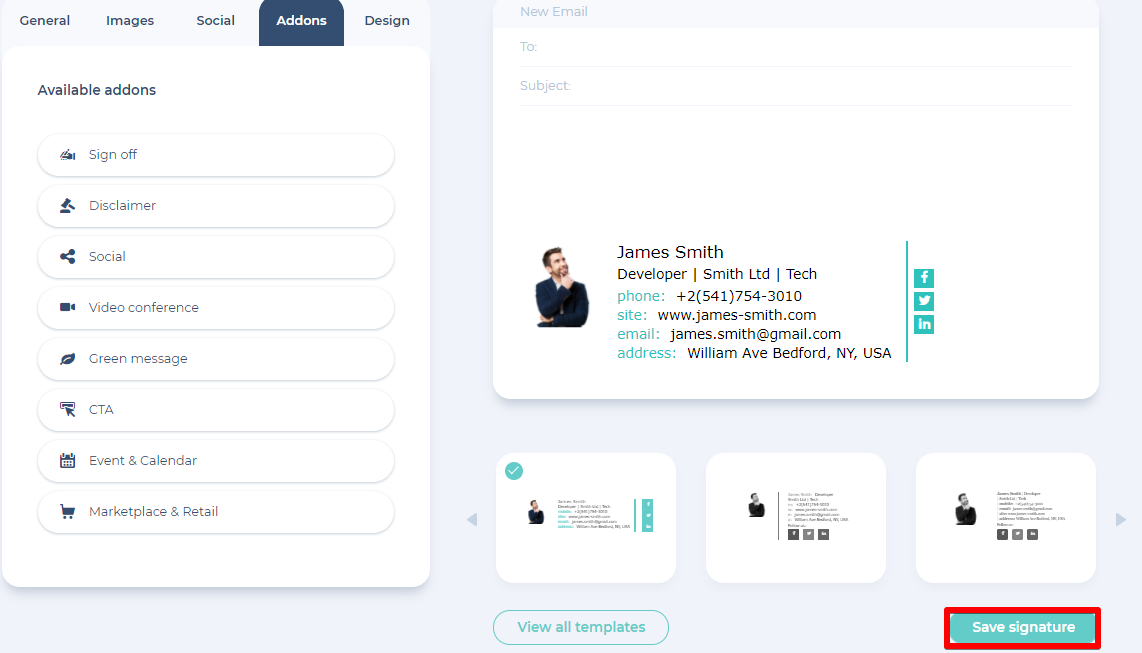 Related articles:
How to add Sign off to the signature?
How to add a green message?
Did this answer your question?