How to add photo/logo to the signature?
How to add photo/logo to the signature?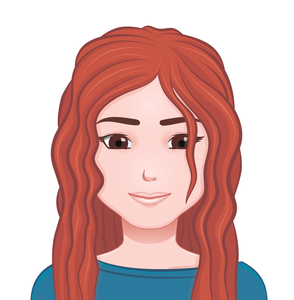 By Iren
updated about 1 year ago
Note: We recommend uploading an image with a high resolution and high DPI (300 px). For example, if your logo appears as a 150x150 image in the signature, then a 450x450 image must be uploaded. Advisable PNG format. The size should be up to 50kb.
If you have an image and want to add it to your email signature, please follow the guide below:
Step 1.
Find the Images tab on the left-hand side of the editor.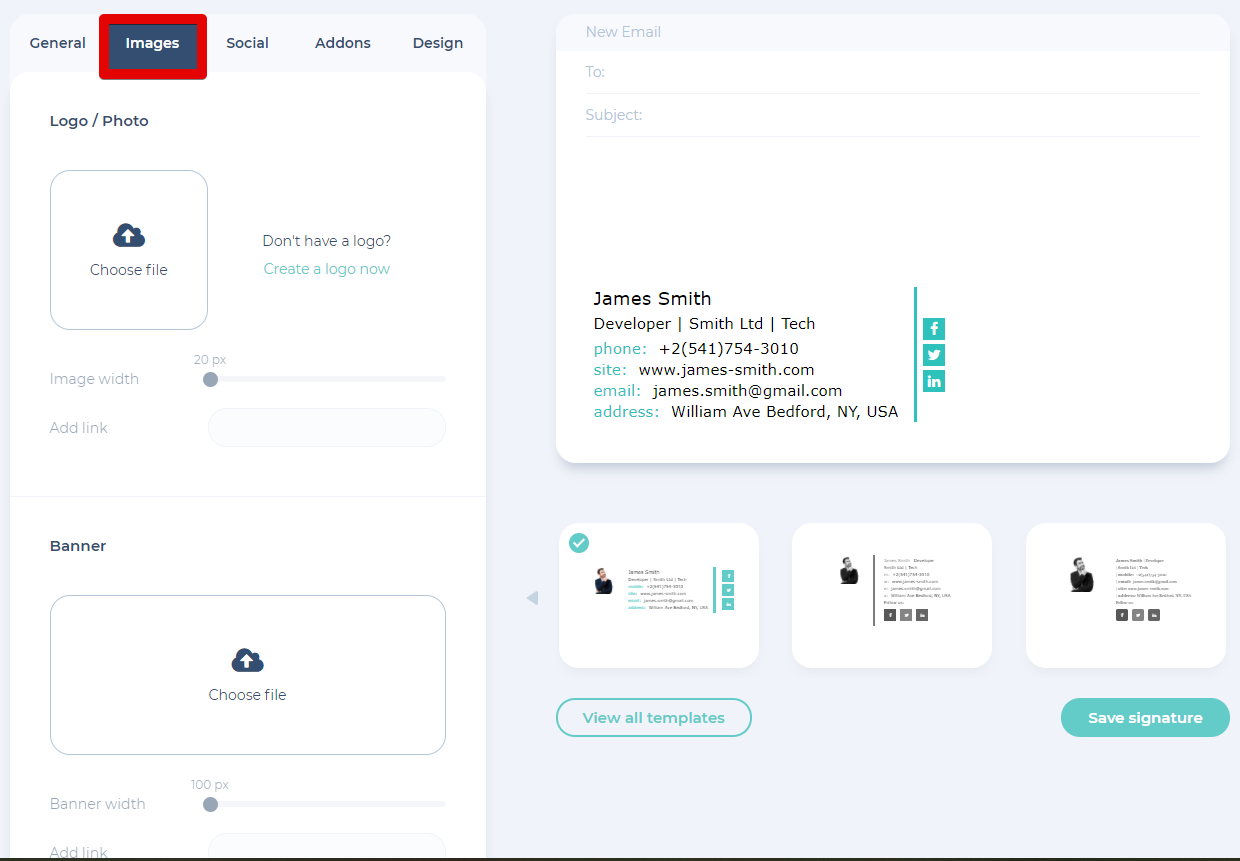 Step 2.
Go to Logo / Photo section, then click Choose file and upload your image.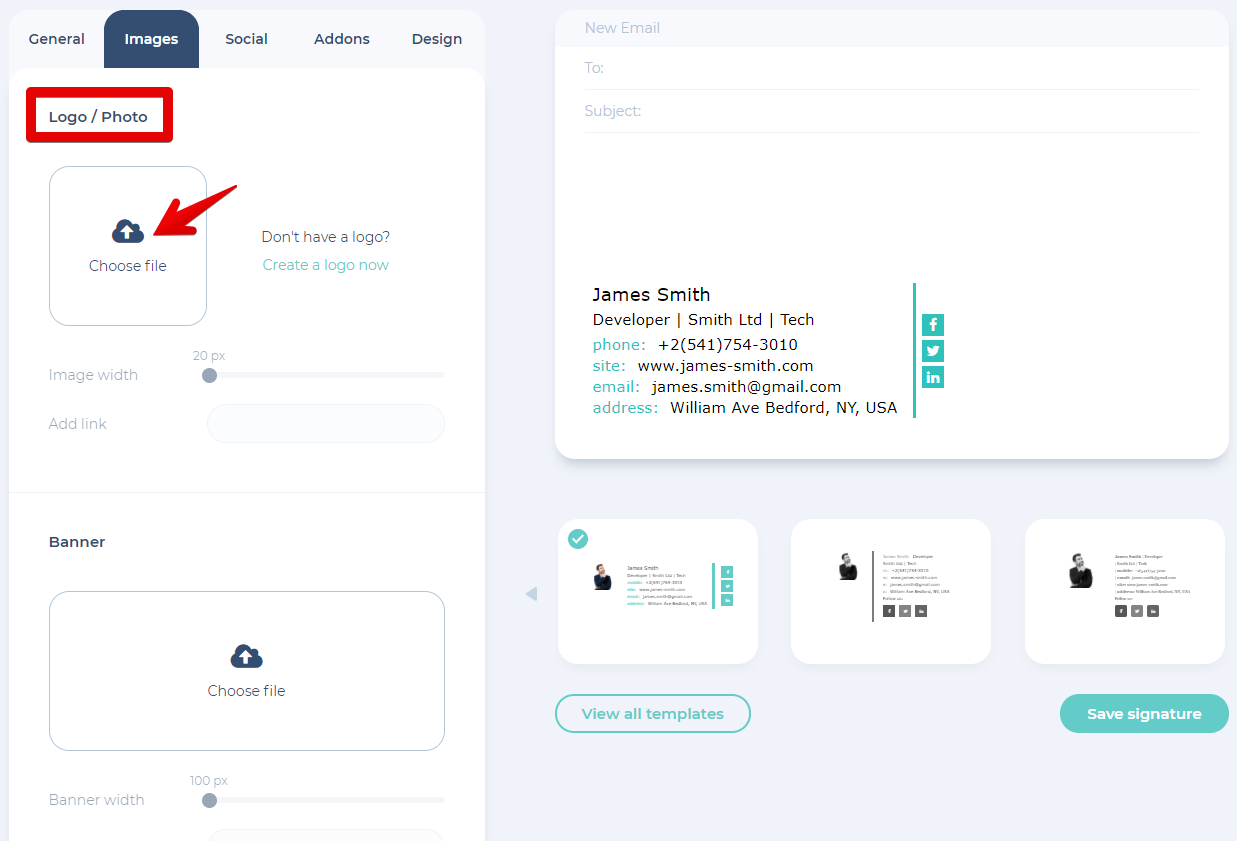 Step 3.
Choose the image size and radius (there you can give the round form to your photo/logo), then click Apply.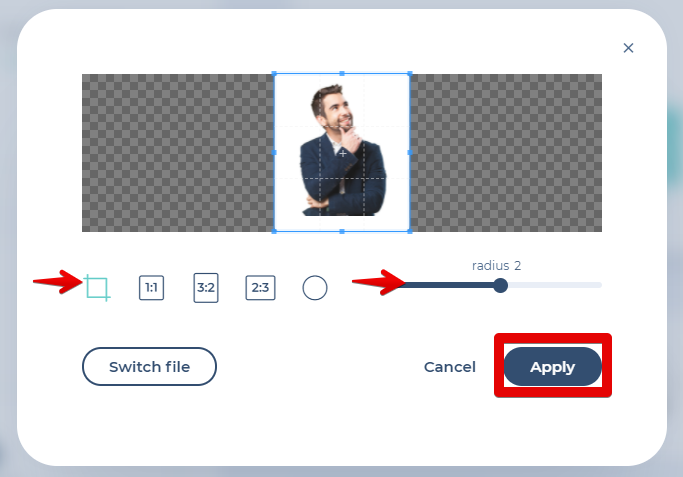 Step 4.
Choose image width or add the link.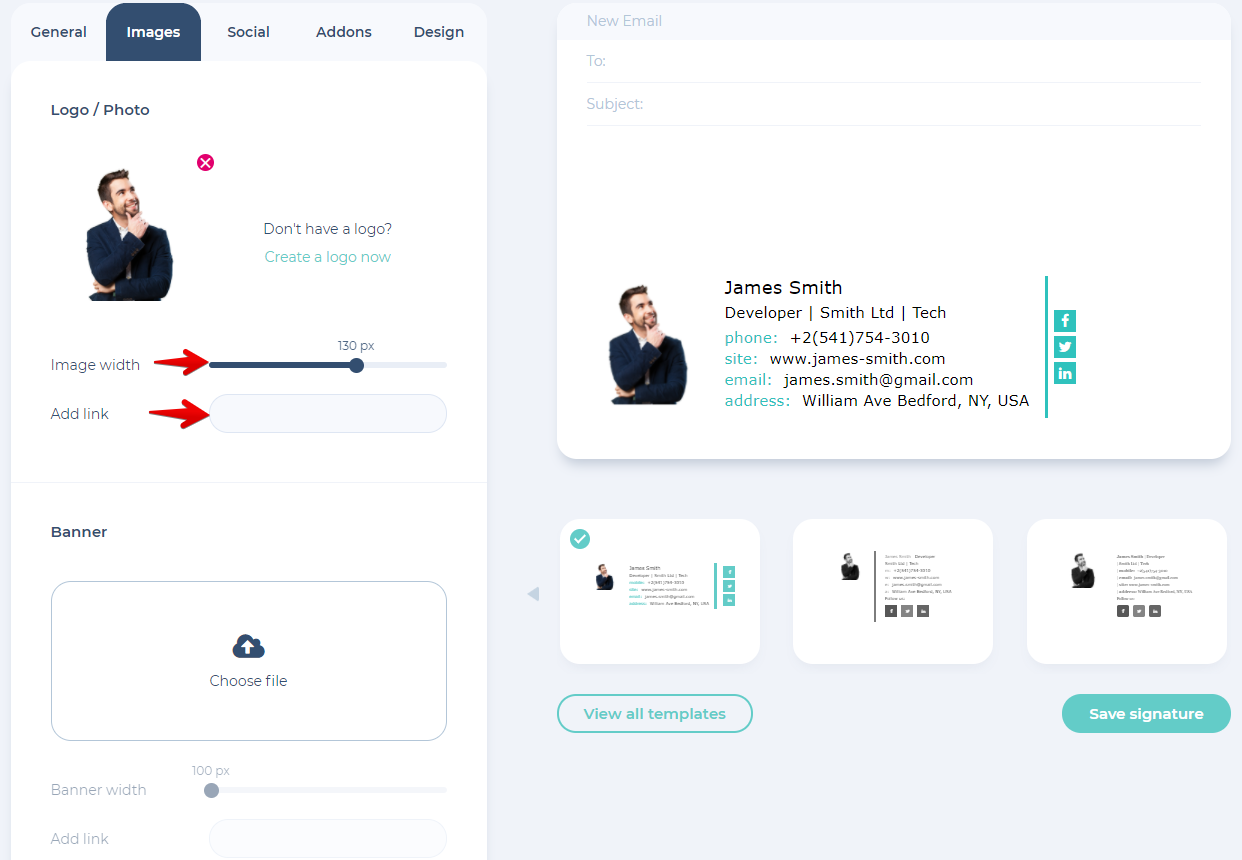 Step 5.
Save the changes by clicking Save signature.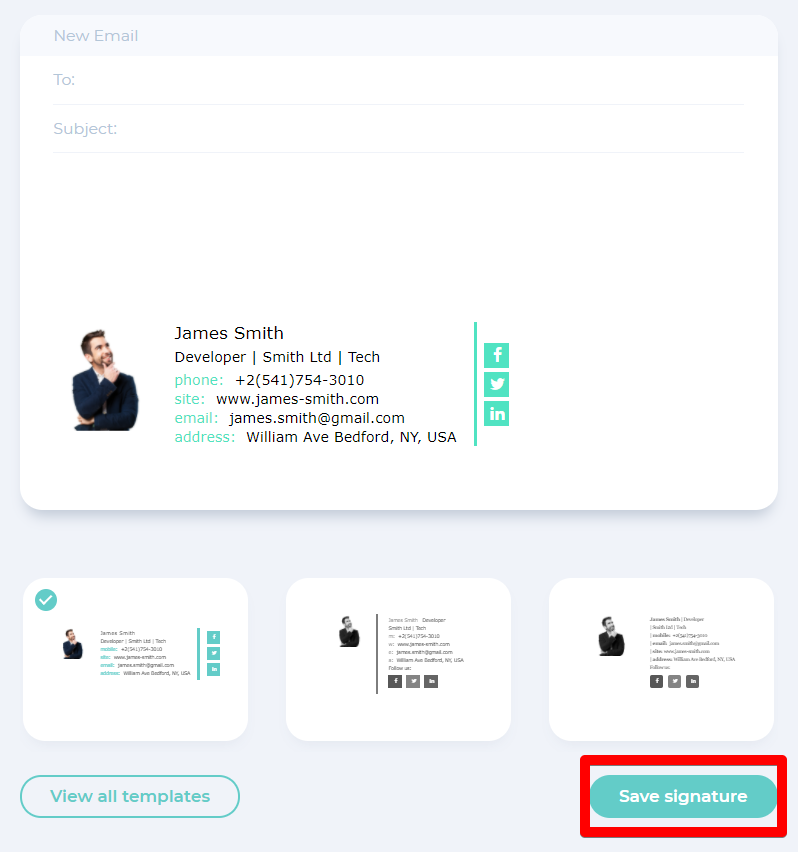 Related articles:
How to make your photo/logo clickable in the email signature?
How to add a banner to your signature?
Related posts on our blog:
Did this answer your question?