How to install signature in Mac Mail?
How to install signature in Mac Mail?

By My Signature
updated 12 months ago
Note: Make sure you are using either Google Chrome or Firefox during the installation process.

Create your email signature on MYSIGNATURE.io and follow these simple steps to install it in Mac Mail:
Step 1.
After you finish creating your email signature, click Save signature button under the signature preview.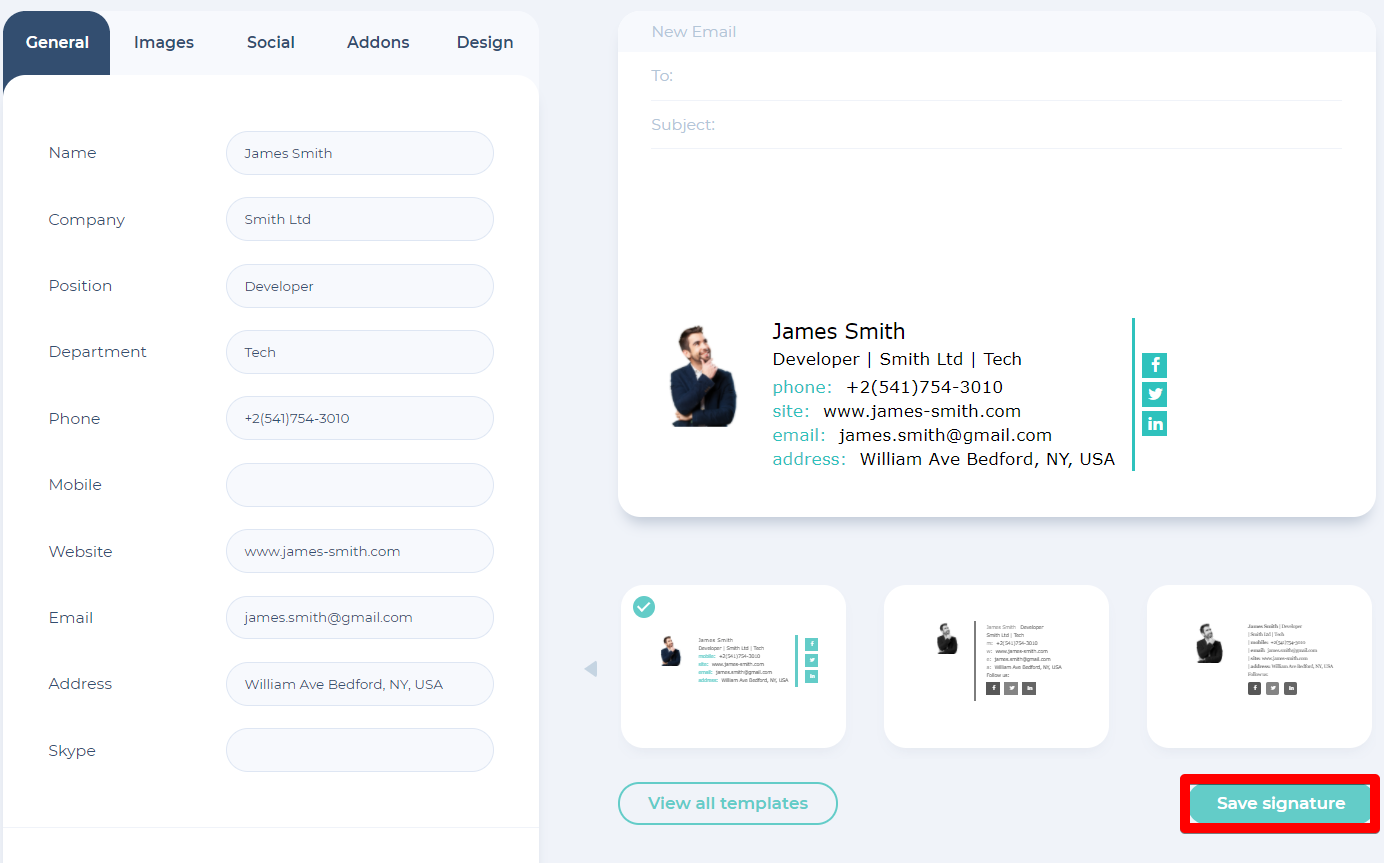 Or, if you have saved your signature priorly, hover over your signature on the dashboard and click Preview and install icon.


Step 2.
Then click Copy to clipboard button.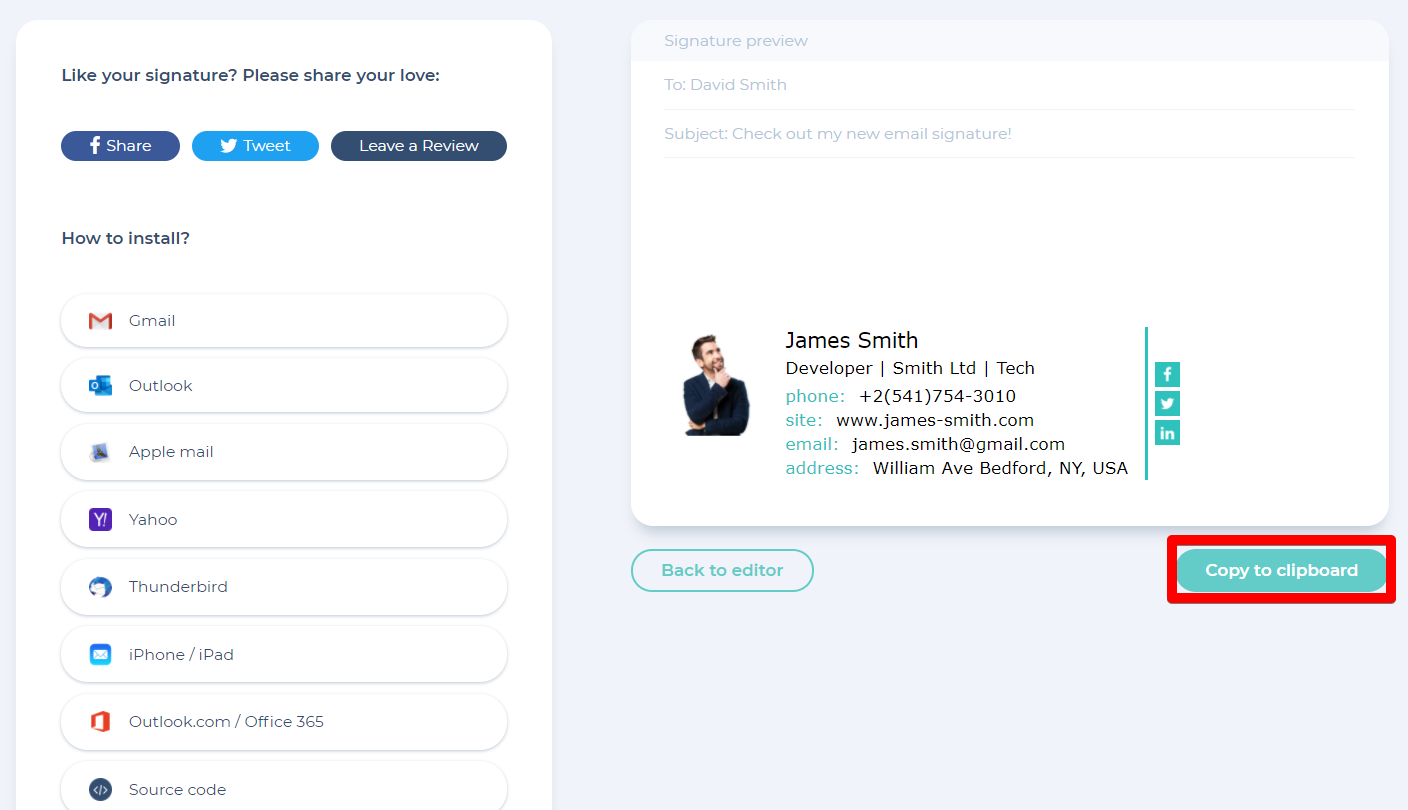 Step 3.
Open Mail App on your computer and go to Mail App signature preferences (Mail > Preferences > Signatures).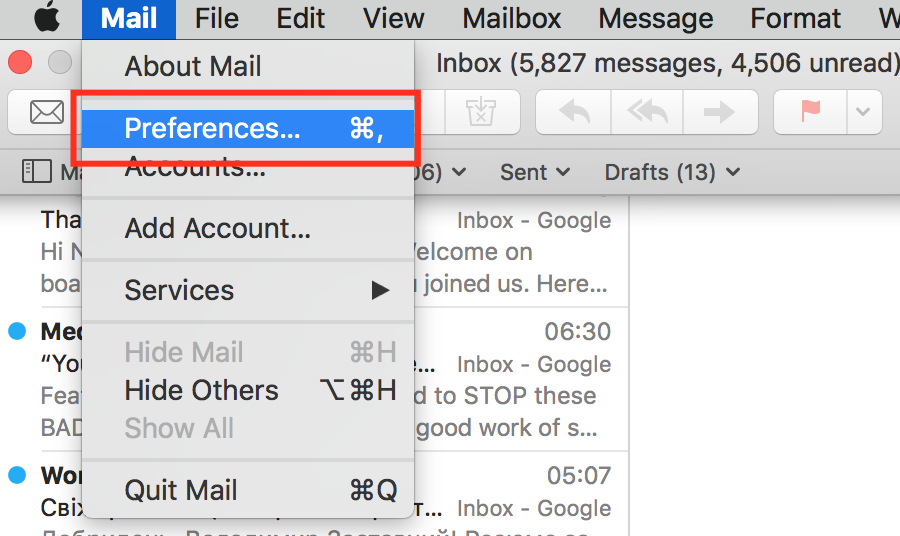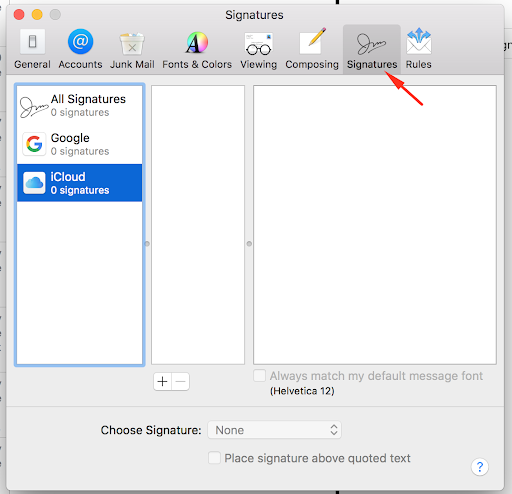 Step 4.
Choose which account you want to use the signature for and click "+" button to add a new signature and give it a name.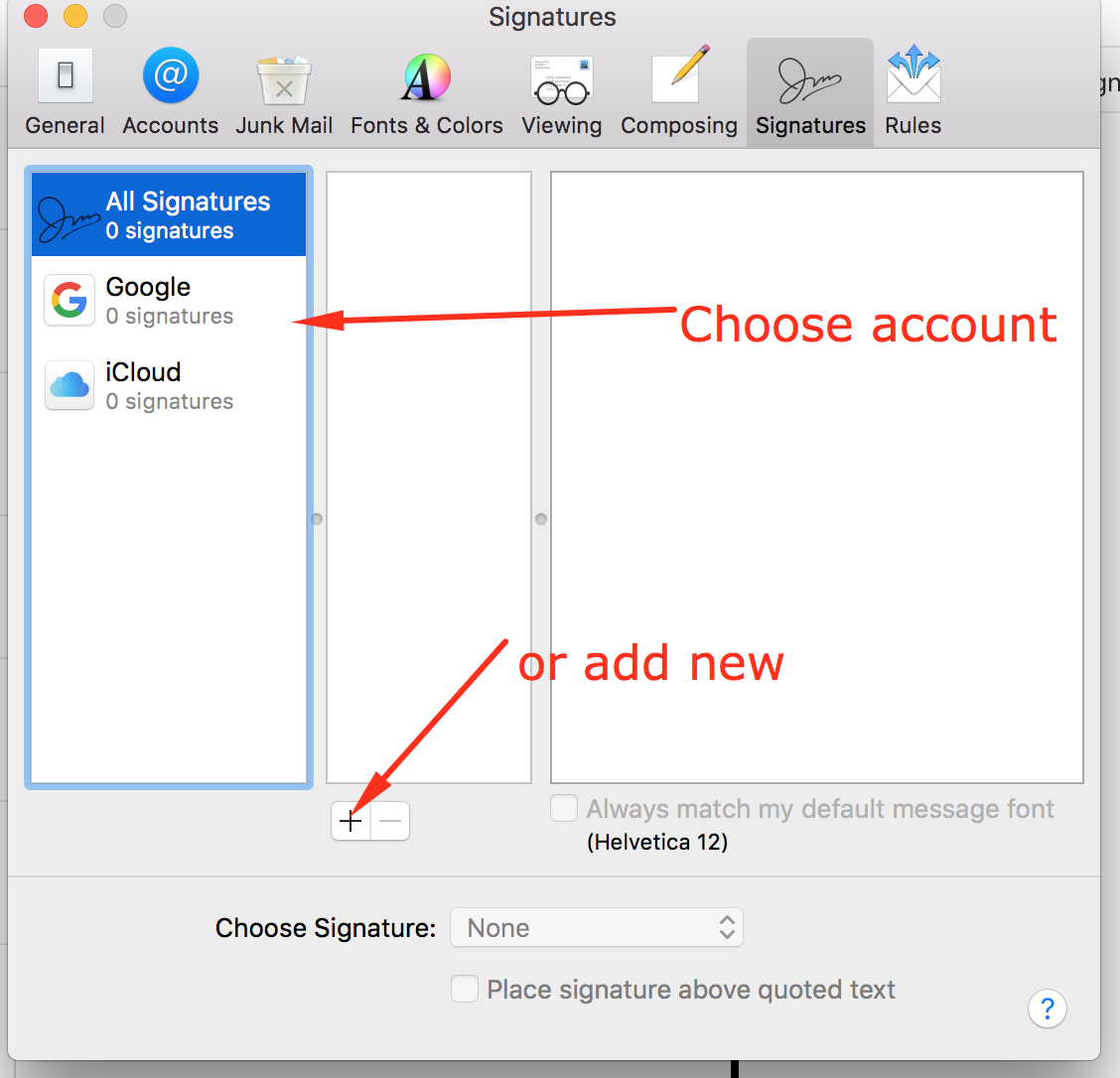 Step 5.
It is essential to Uncheck the "Always match my default message font" box.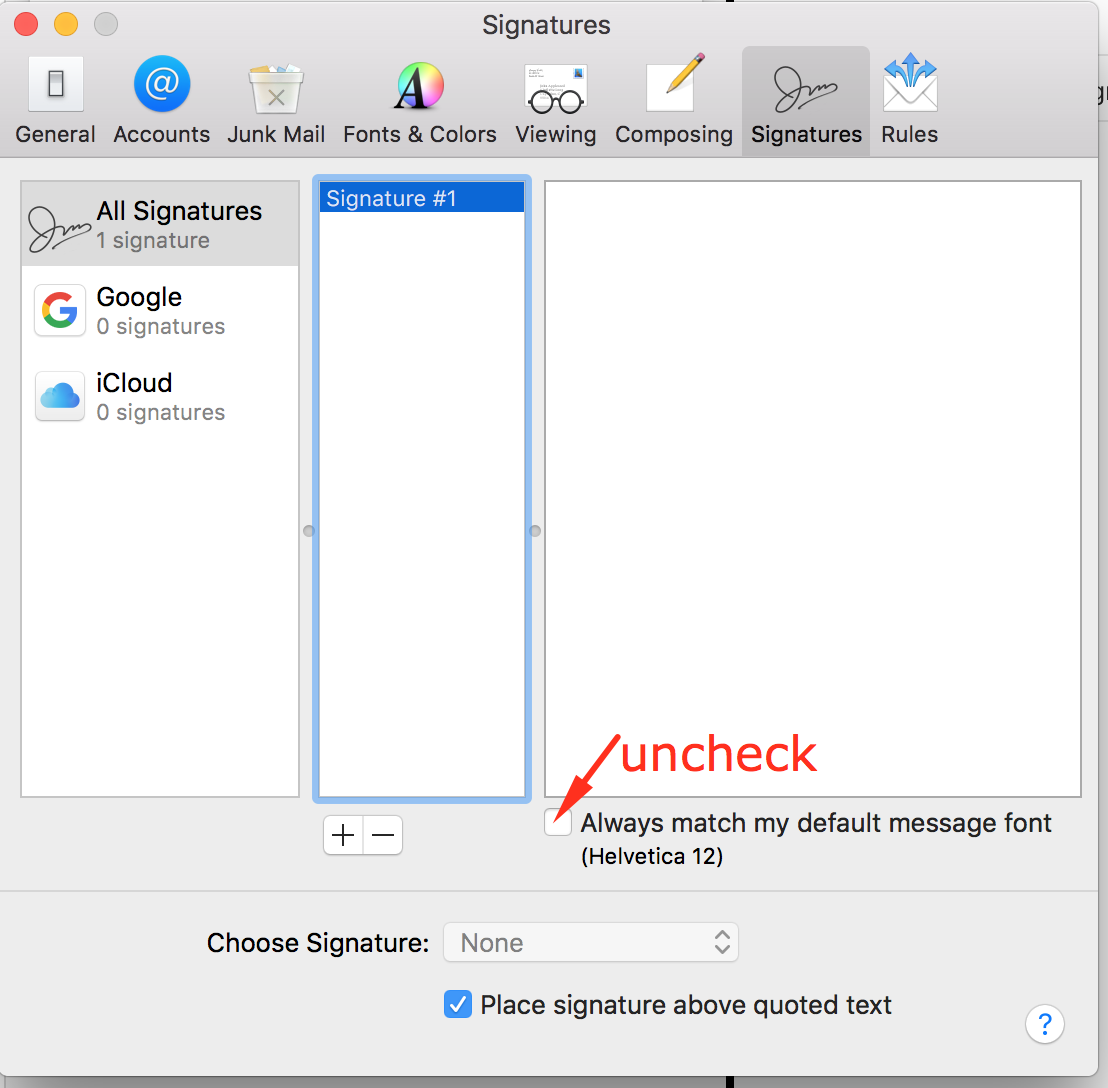 Step 6.
Paste the signature into the signature box (keyboard shortcut CMD + V).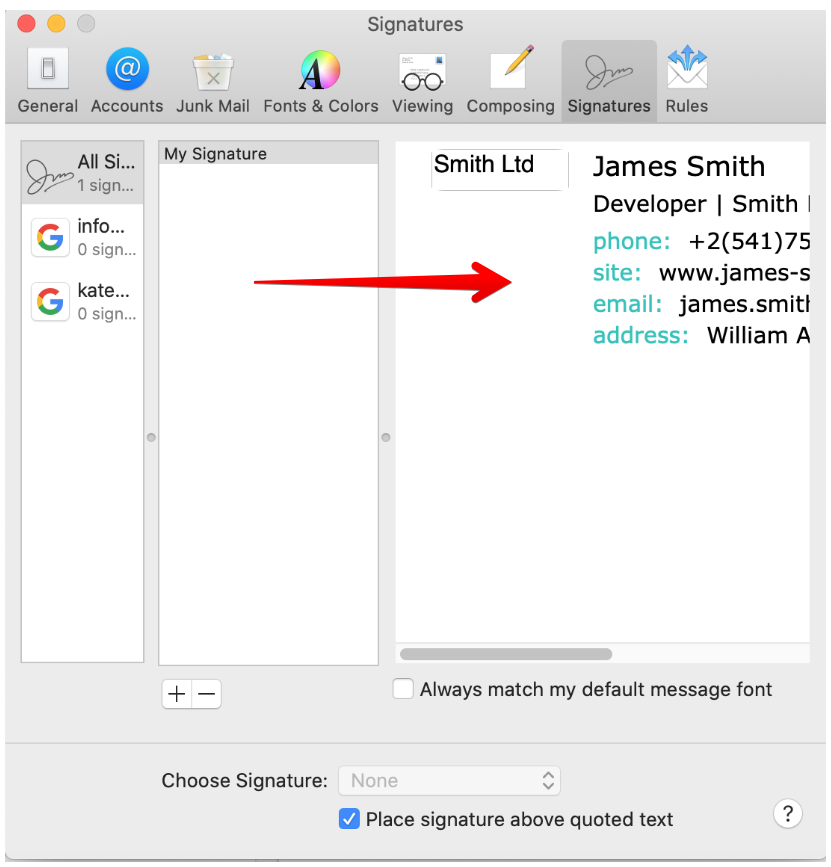 Step 7.
Close the signature settings window regardless of how the signature looks like on the Preview as sometimes it may look disrupted.
Step 8.
Compose a new email to see your new email signature in action.
Important note: If you've saved your signature and it's not formatting correctly in the email, double-check the following settings:
The setting "Always match my default message font" should not be selected.
Please check this in your mail settings and paste in your signature only after it's been unchecked.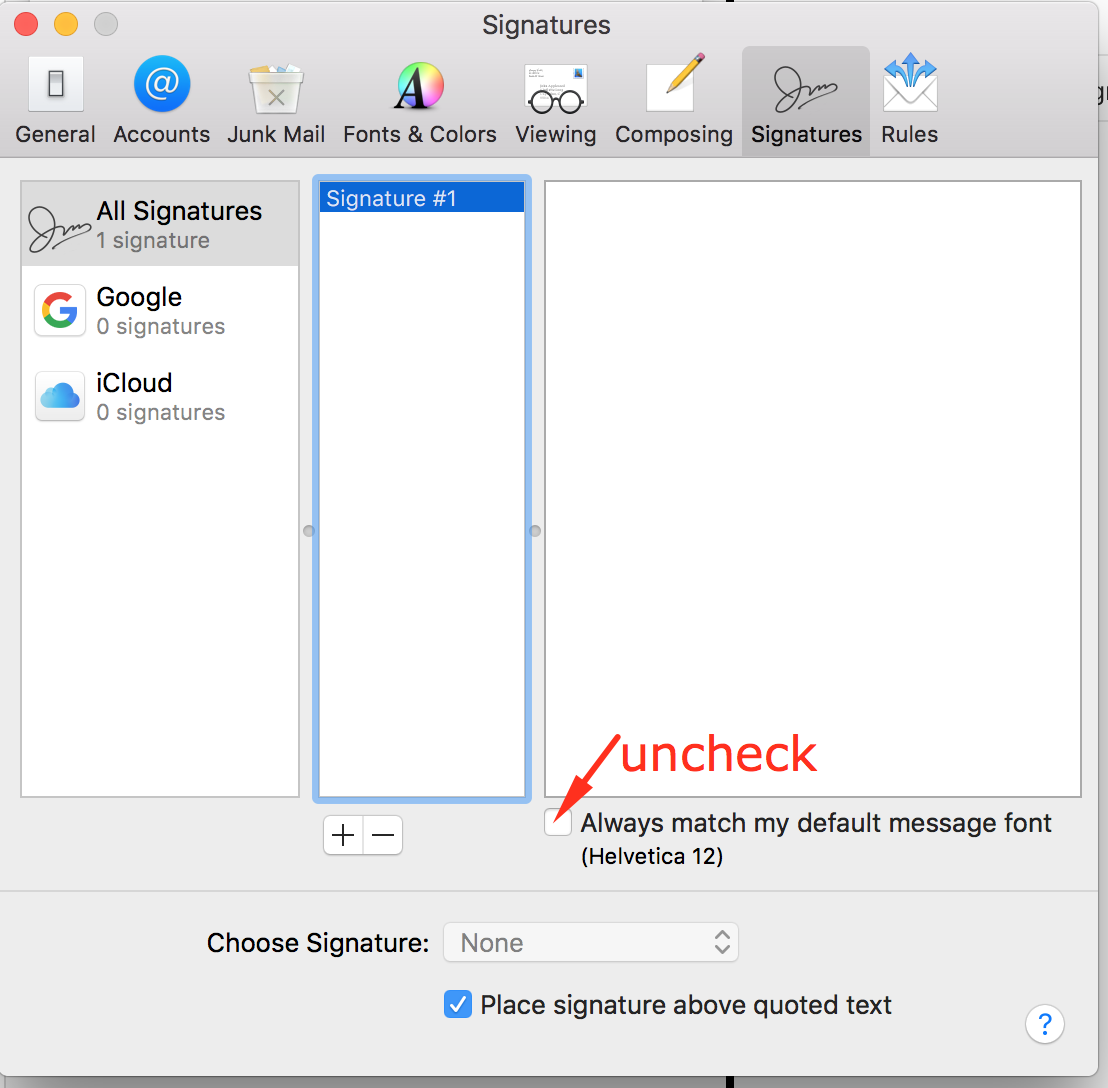 If your signature was looking alright yesterday, and today there are no links or images, it could be your plain text setting is activated in your emails.
Check your Composing settings to make sure the Rich Text option is selected.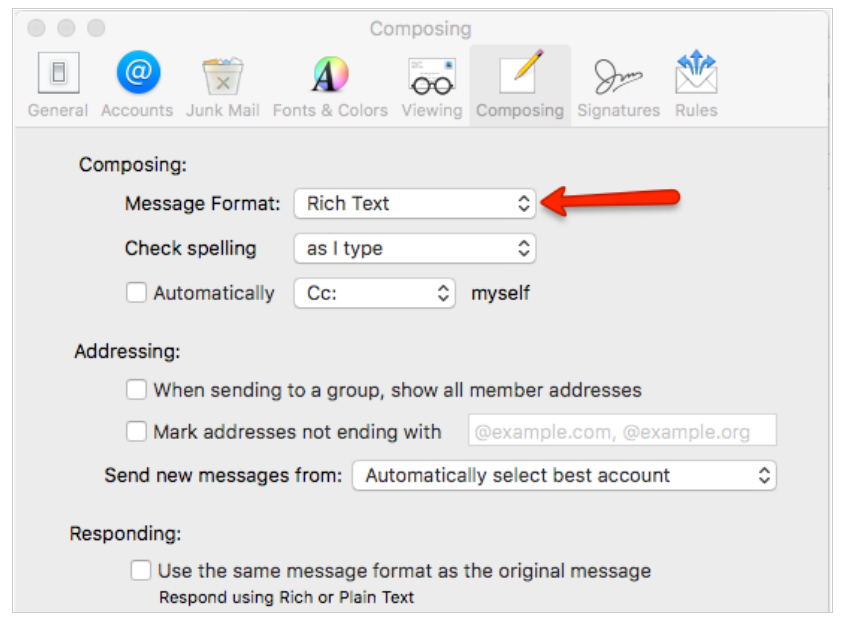 Please also check your Viewing settings to make sure your Mac Mail is set to Load remote content in messages. This will make sure all images load in your emails.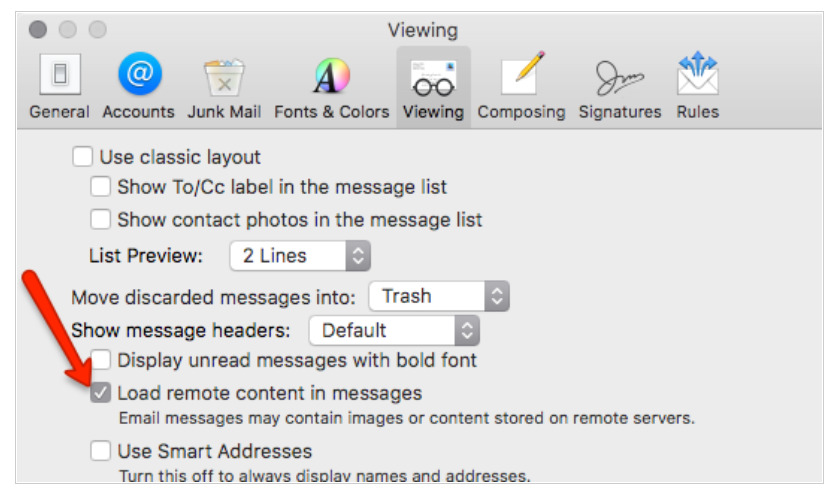 Other questions? Reach out to our Support Team via Live Chat or Email.

Did this answer your question?