How to create a signature?
How to create a signature?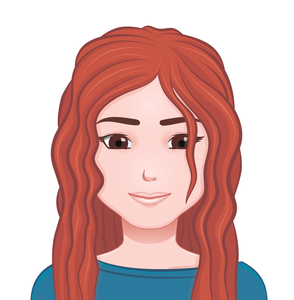 By Iren
updated 6 months ago
After creating a company, are you wondering how to create a signature? This simple guide will help you with that:
Step 1.
Tap your Company's name.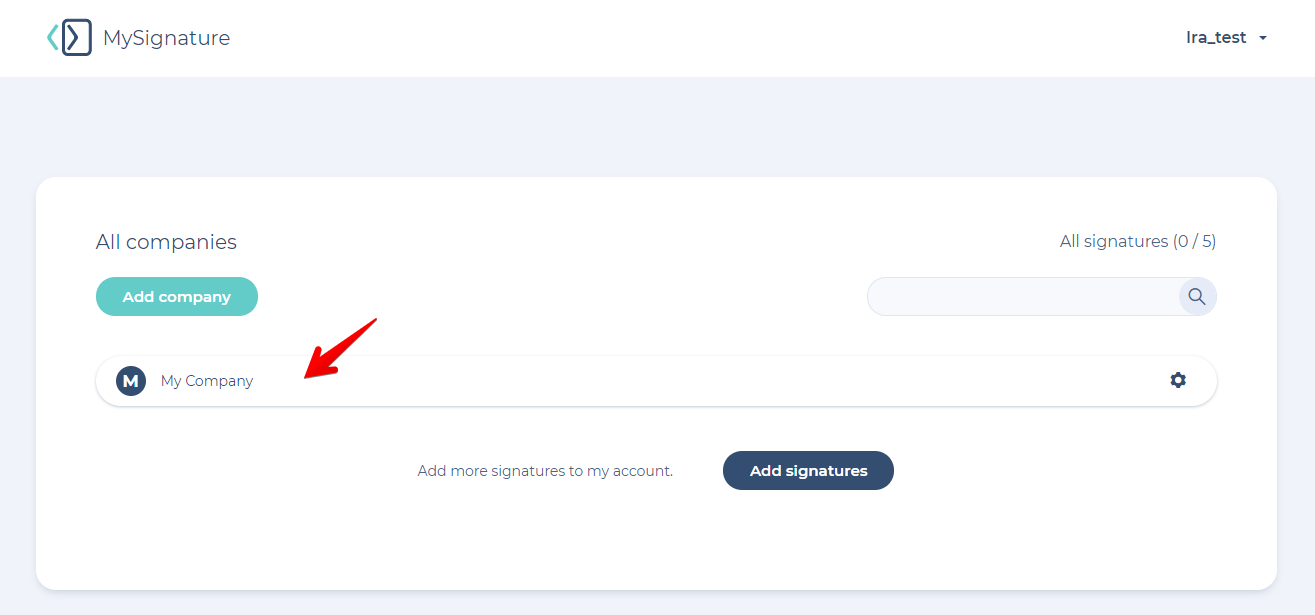 Step 2.
Click New signature button.

Step 3.
In a new window, please choose one from our ready-made templates or start from scratch.
Step 4.
In the opened window, fill your signature with necessary information like name, company, position, department, and contact details by clicking the General tab.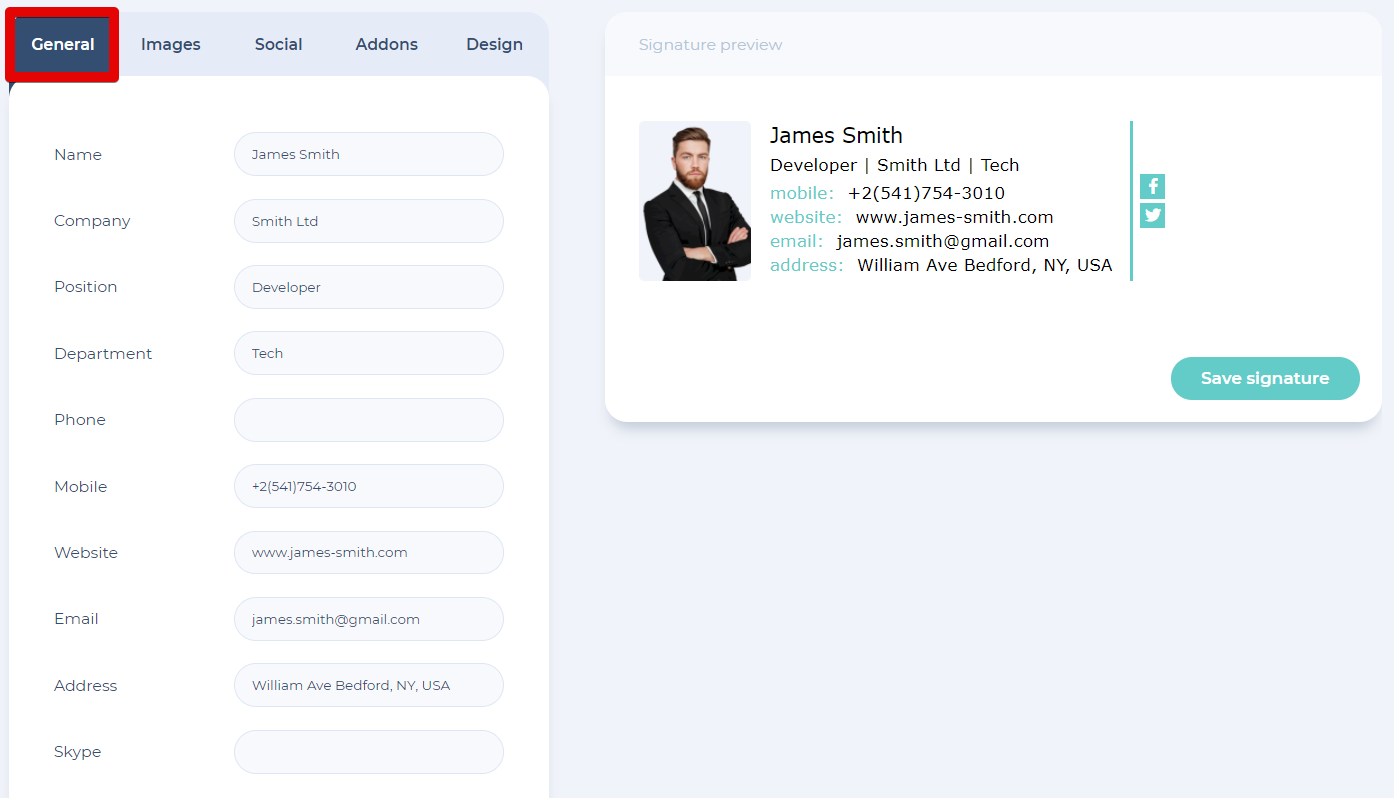 Step 5.
Clicking the Images tab, upload your logo or personal image and/or the banner, choose their size, shape, or add the link.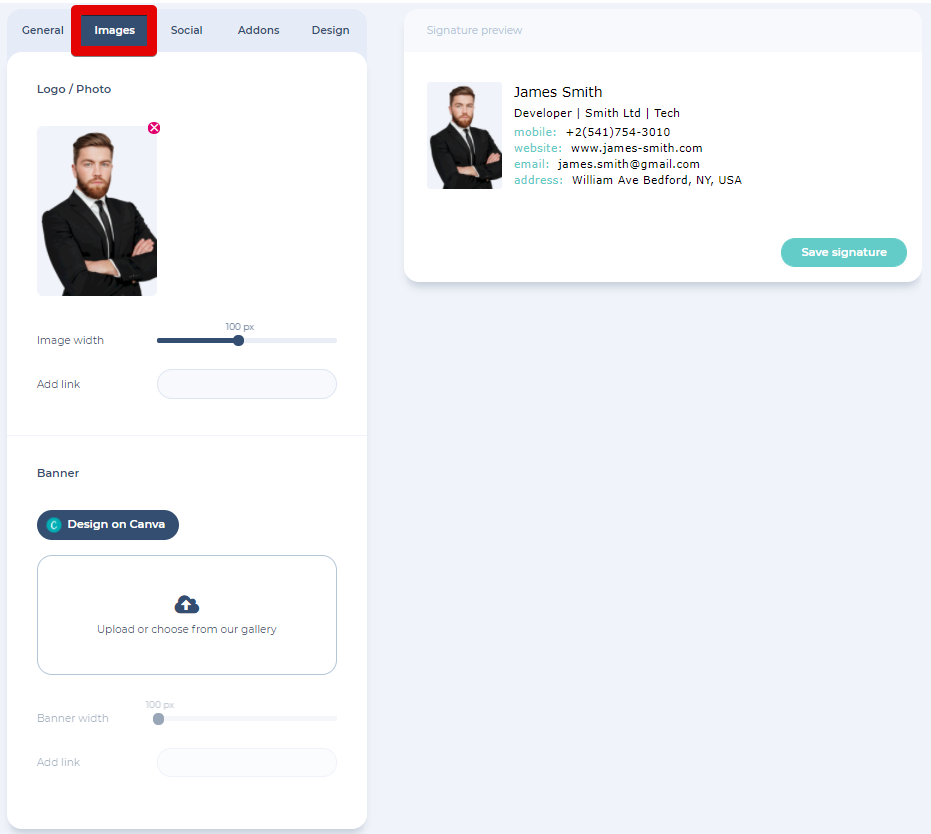 Step 6.
Clicking the Social tab, select the social media you use most often, and add to the contacts. Then, edit each social media detail, changing the URL.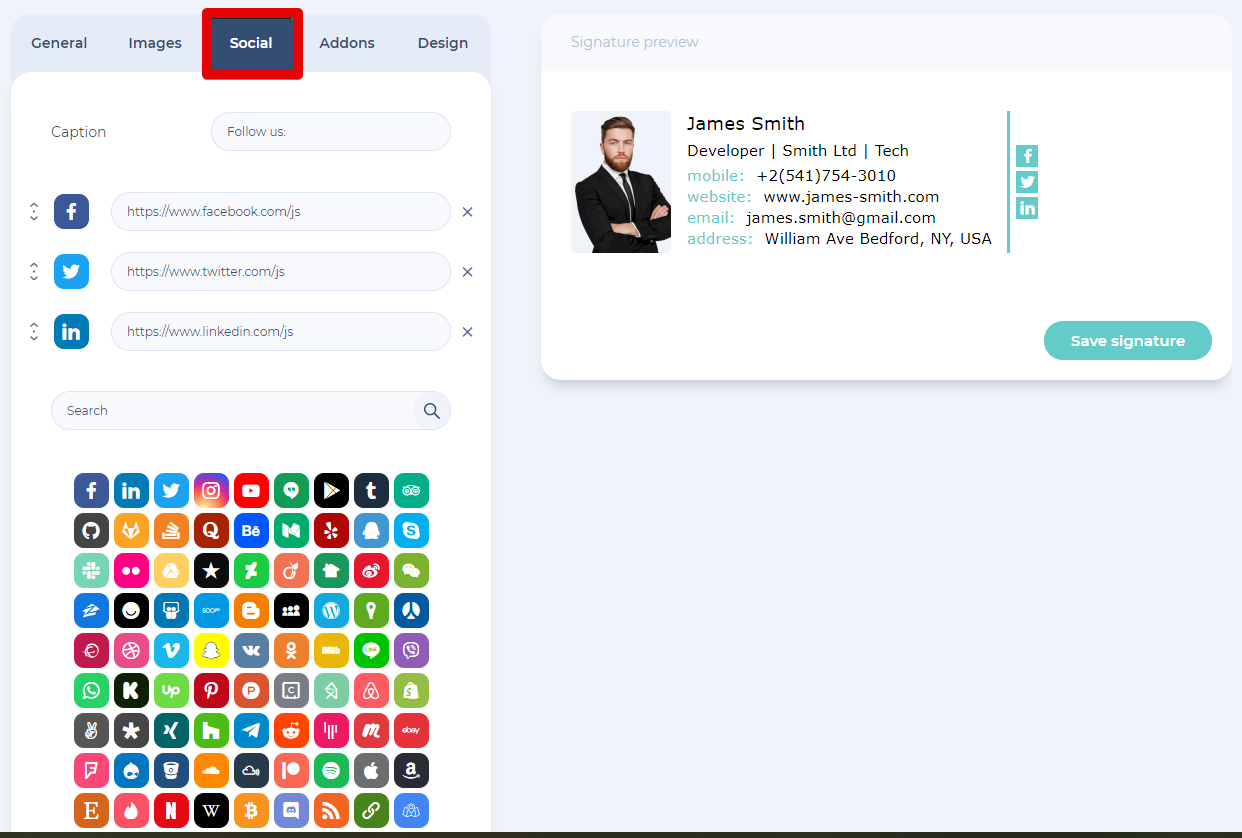 Step 7.
Clicking the Addons tab, add different add-ons such as Sign off, Disclaimer, Green message, etc.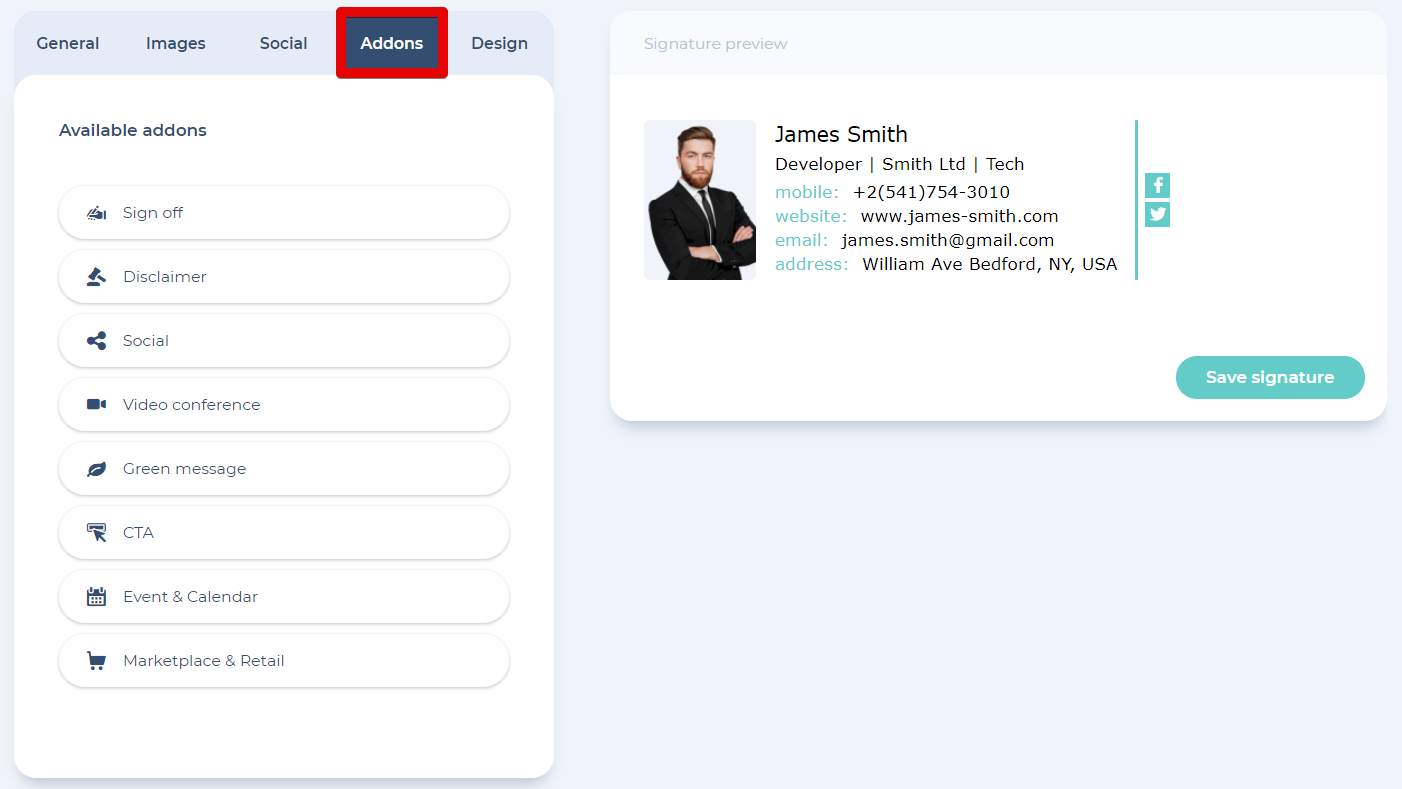 Step 8.
Then choose the best-suitable layout options in the Design tab, such as:
font family;


font size;

font color;

social icons size;

social icons

shape;

social icons

style;

social icons background.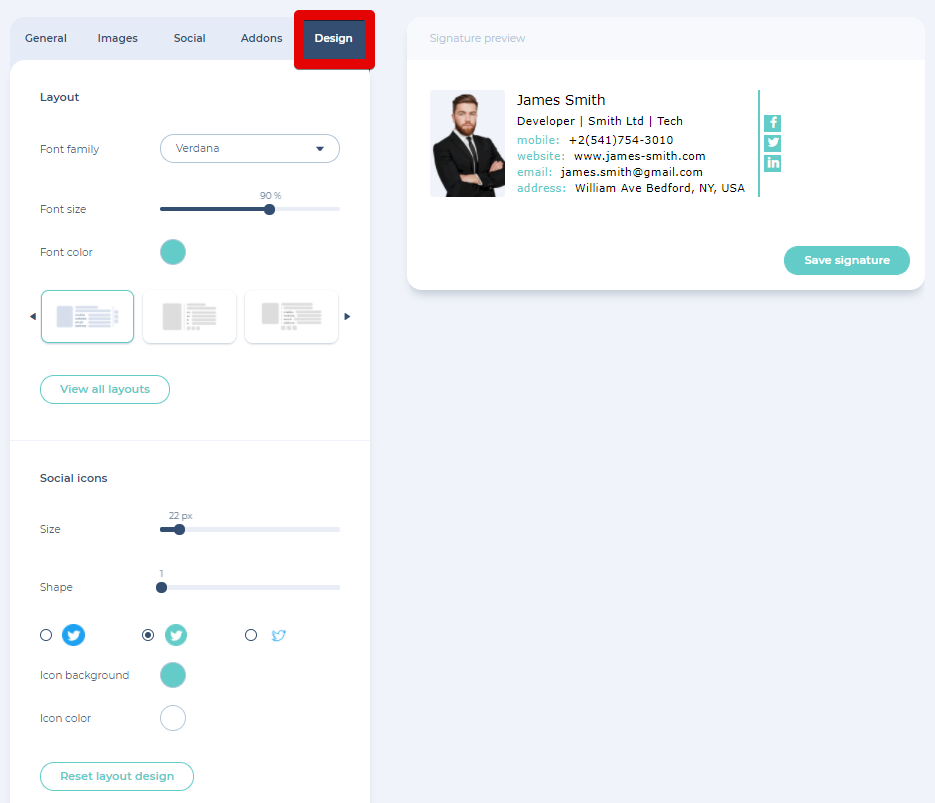 Step 9.
If everything is ok, click Save signature button to save your signature.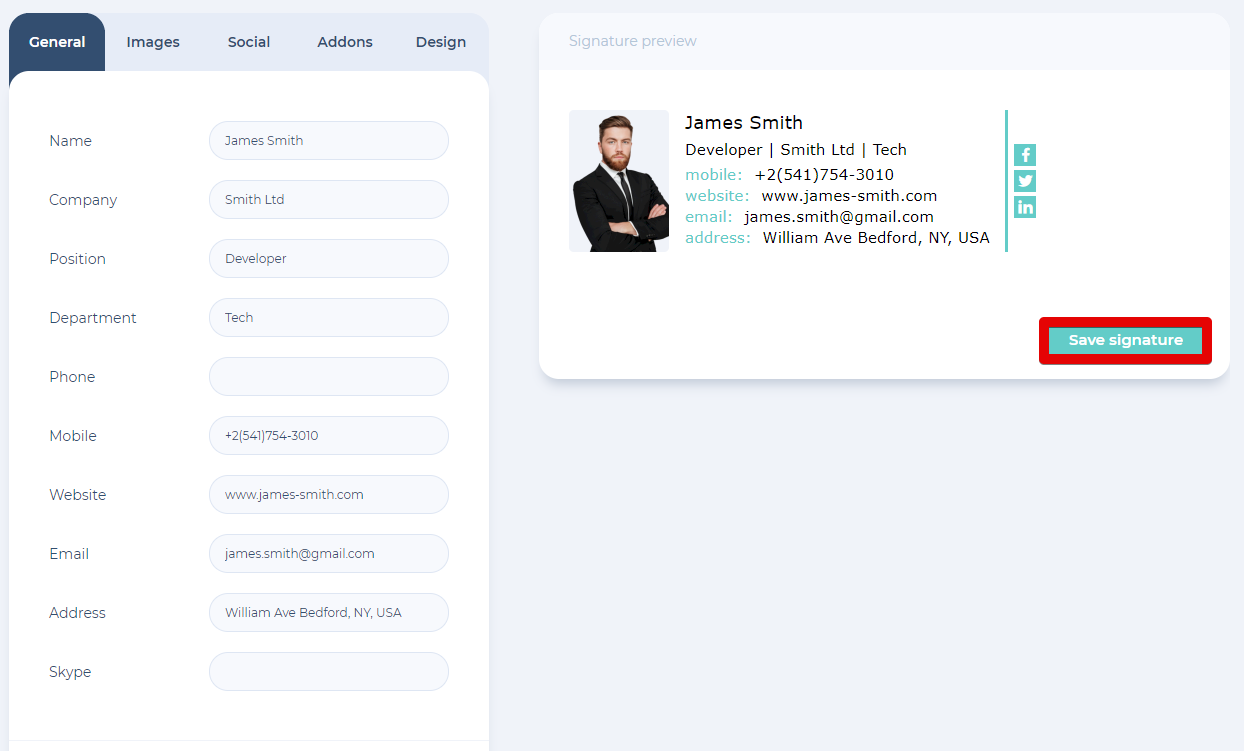 Step 10.
Next, hover over the signature and click Send button to send the copy of the direct link to the signature or send it by email to your customers.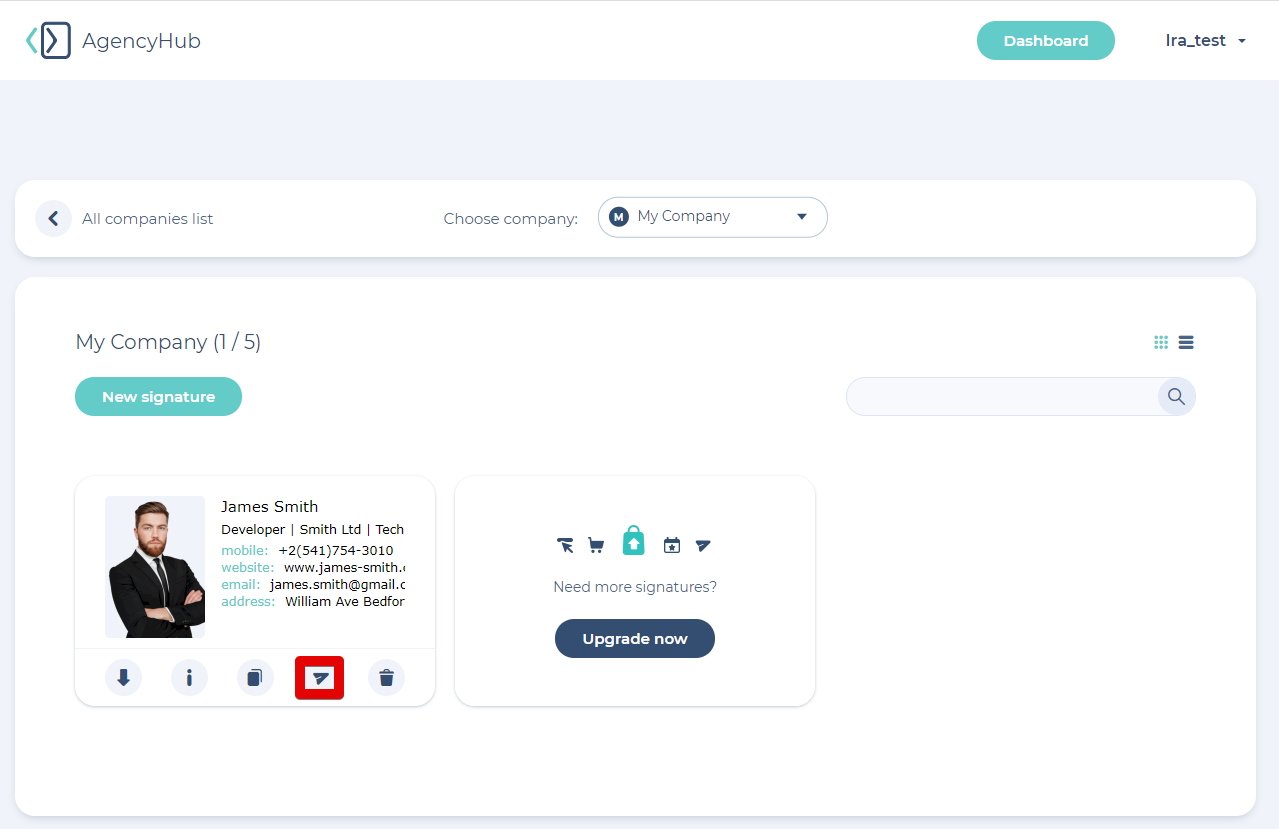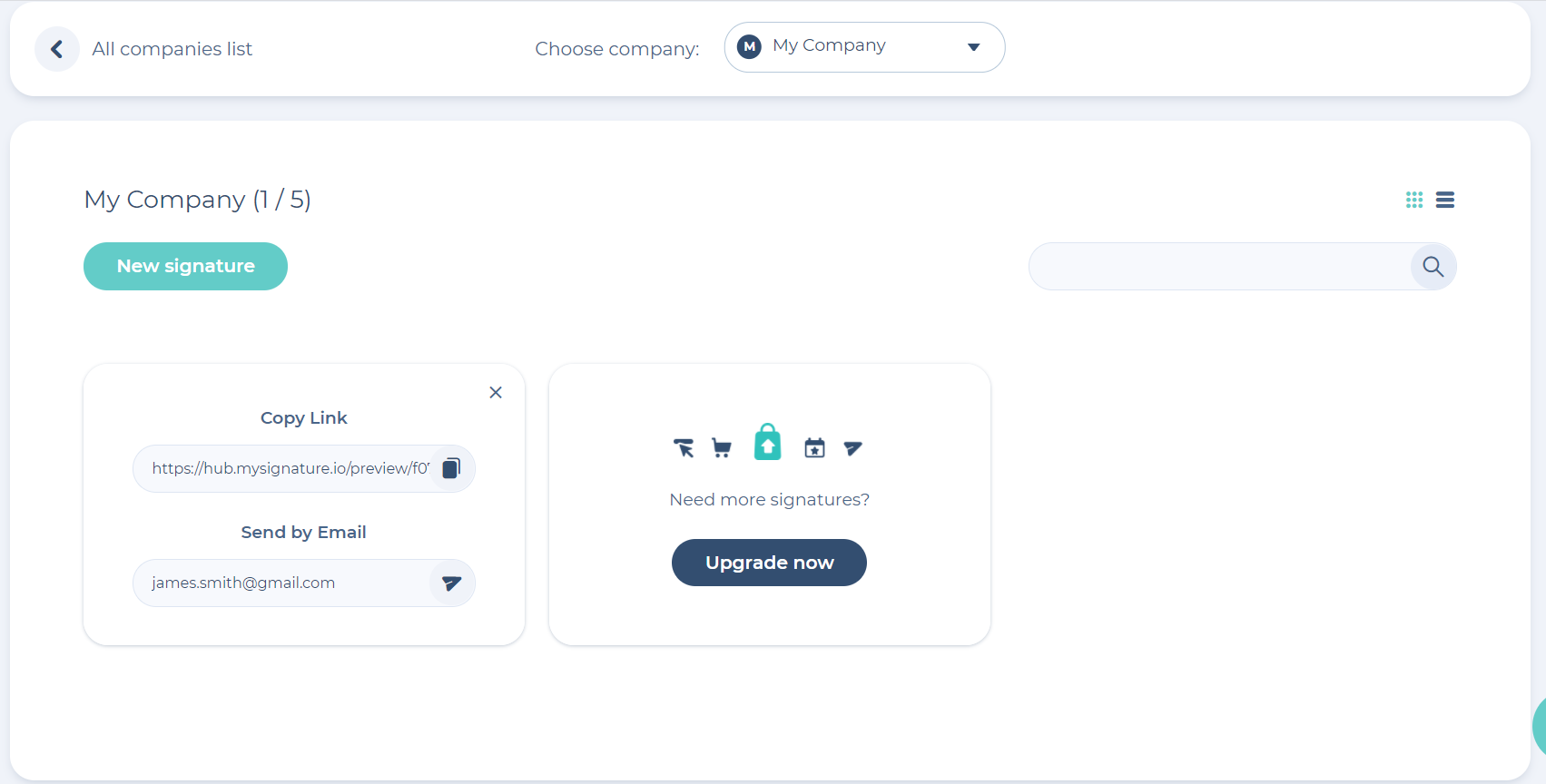 Good job! You have created your first professional email signature.
To create more signatures, click New signature button and repeat Steps 1-10.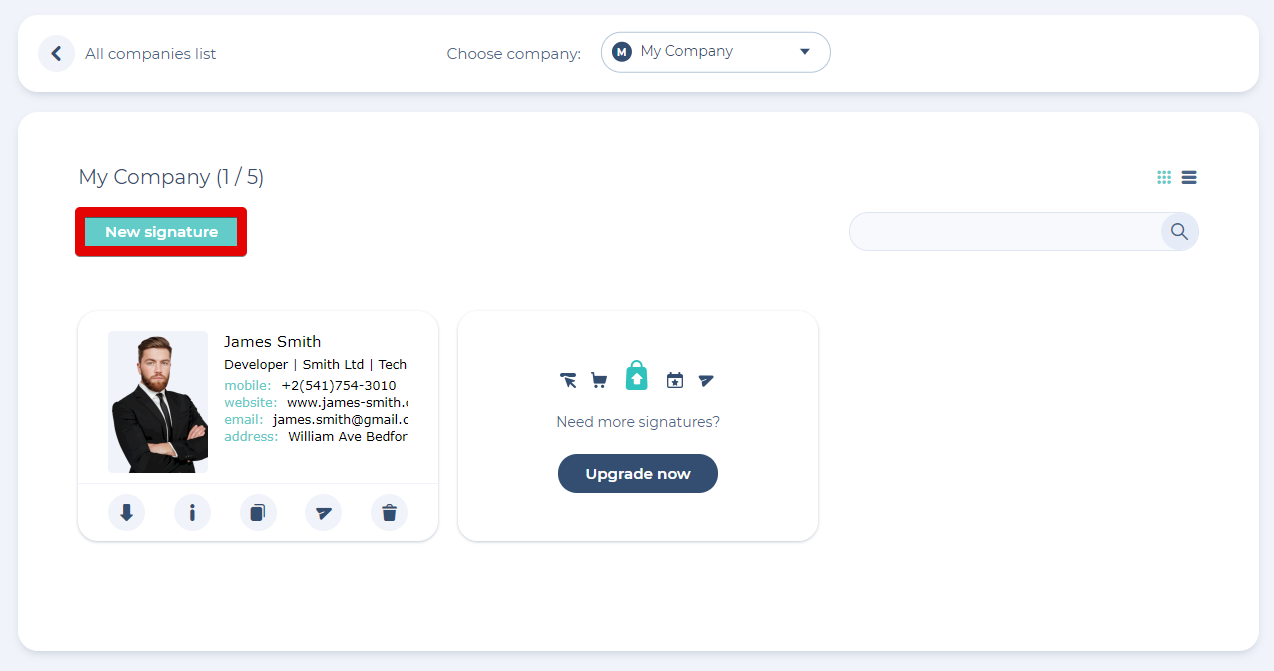 If you need any help, do not hesitate to reach out to our Support Team via Live Chat or Email.
Did this answer your question?