Step By Step Guide On How to Redeem Your Activation Code
Step By Step Guide On How to Redeem Your Activation Code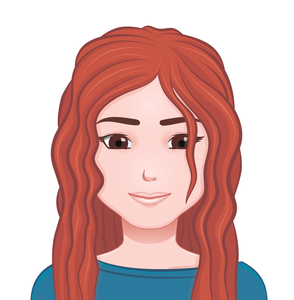 By Iren
updated 4 months ago
Follow these steps to activate your MYSIGNATURE.io account with code:
Step 1
After you proceed with payment and get your unique code, go to the MySignature Sign-up page to create your account. Fill in your name, email, and password, then click the Sign up button (you can use social buttons If you want).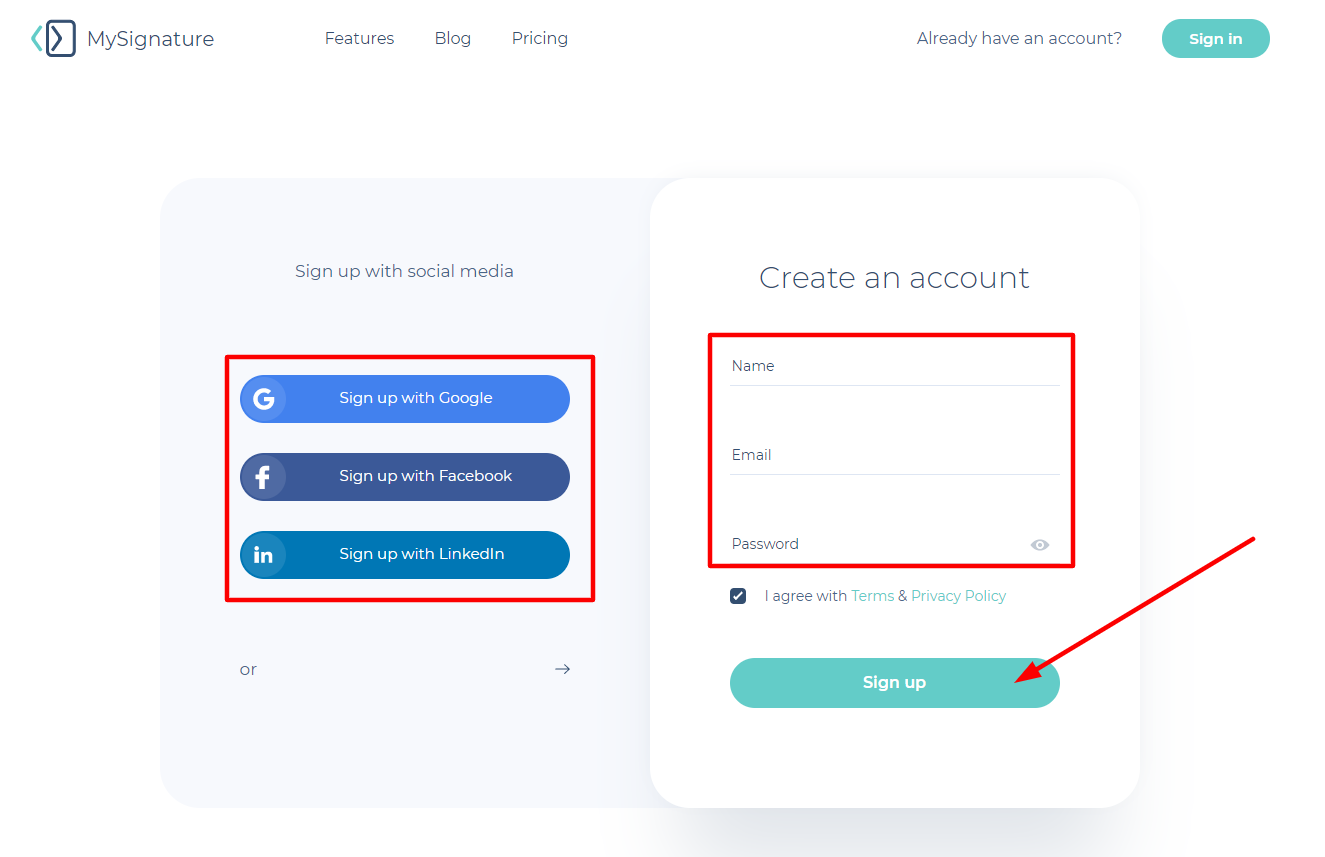 Step 2
After registration, you will be redirected to the Dashboard. In the top right corner, click the drop-down menu next to your name and select Profile.

Step 3
On the Profile page, click the Activation code tab.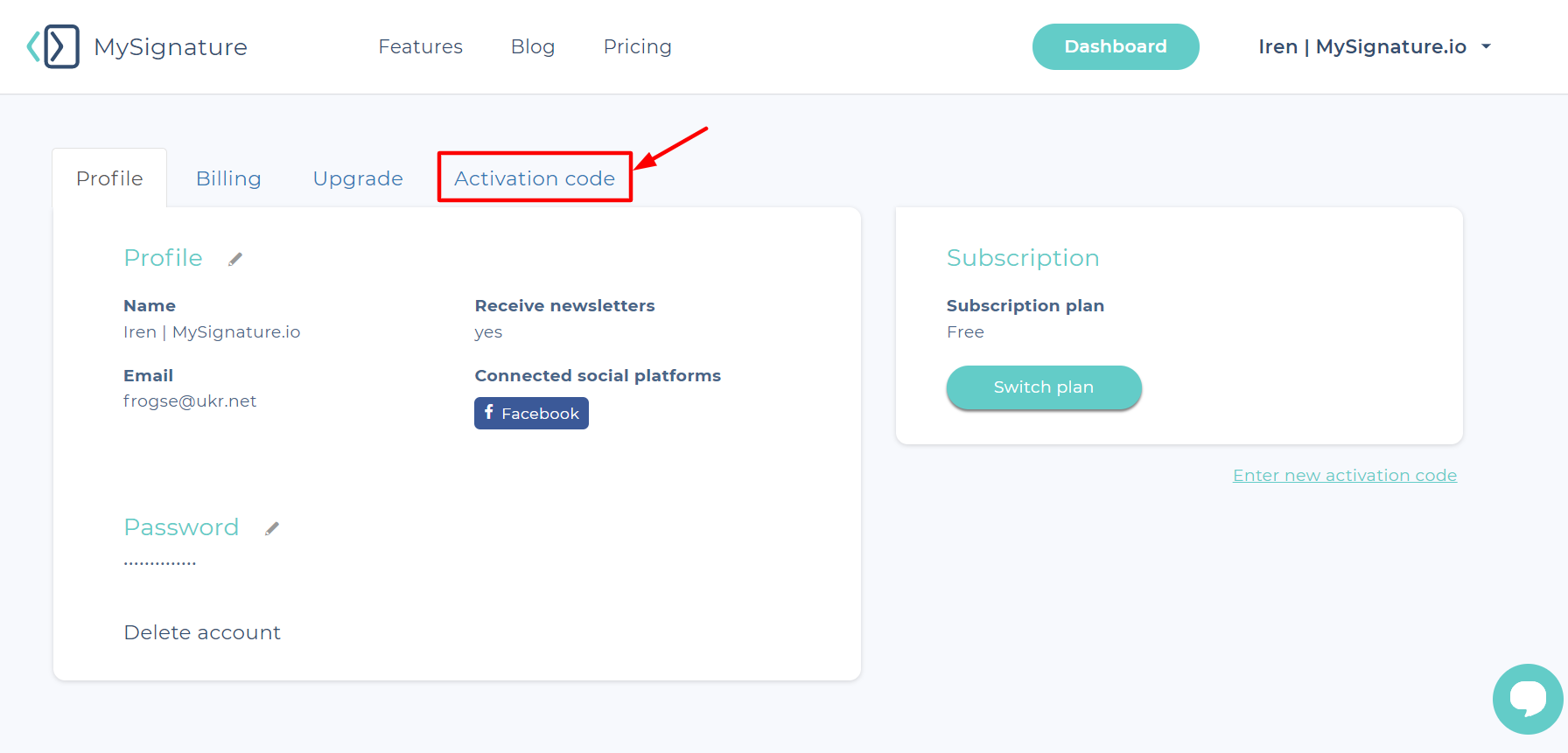 Step 4
Enter your activation code in the field below and click the Apply button.

Congratulations, your code has been applied. You can enjoy using MYSIGNATURE.io platform now.
Tip:
To upgrade to a larger plan, apply the code with more signature slots than your current plan. If you have one, just click the link below and repeat the redeem process.

Did this answer your question?